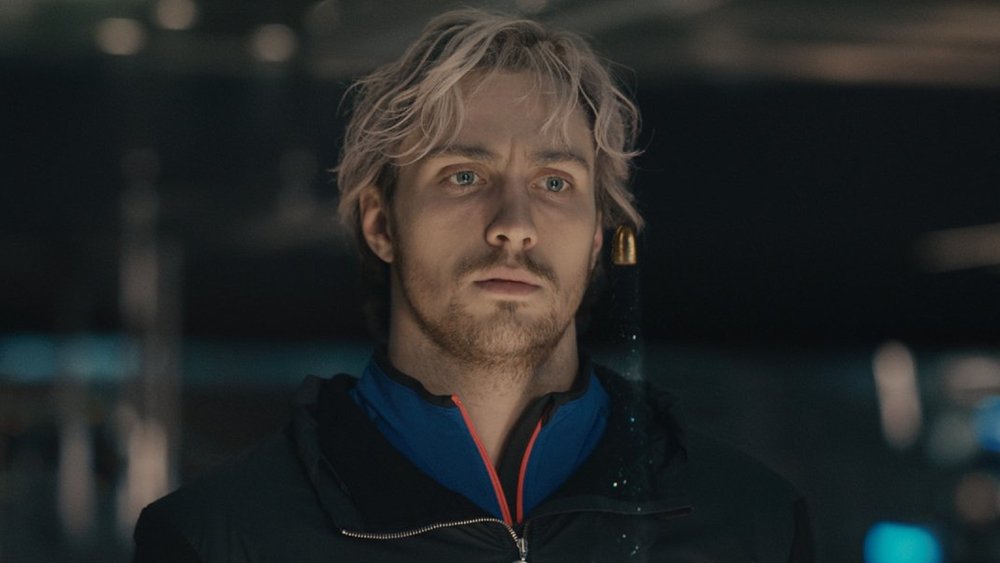 As you know, Aaron Taylor-Johnson is set to star in Sony's Kraven the Hunter Marvel movie. When previously talking about the character, the actor described him as an "animal lover," which, as you might imagine, riled fans up. How can Kraven be an animal lover!? He hunts them down and kills them! Well, Taylor-Johnson recently talked about the character and clarified that statement, and explains that Kraven will the hunter "we all want to see."
In an interview with CB, the actor was asked if Kraven would still have that "big-ass lion's mane" in the movie, and this was his response:
"I can't confirm any details or anything. And also, I guess that was probably a little taken out of context and then run. I mean, I think you know what I meant what really stated was that he was a protector of the natural world I said and he's a conservationist, which is probably more accurate, and then should have stopped there, full stop, shouldn't have gone on beyond that because, yeah I think you know you really got to understand, yeah, he is a hunter and from that world of hunting and there's so many aspects. What I love about that character is that what is he humanizing is that he has flaws, right? Kraven is a beautiful character. Sergei Kravinov is a beautiful character because it's someone who's really understanding themselves and has flaws. This is a character that was built ages ago and it's in a new time and era, but yeah, is he going to be the hunter that we all want to see? Yeah, absolutely. Absolutely."
I hope he's right! I would love nothing more than to see a great Kraven movie, but with this movie coming from Sony, I'm not expecting much. Maybe it'll end up being better than what I'm expecting.
J.C. Chandor is directing the movie from a script by Art Marcum and Matt Holloway (Iron Man), and it also stars Ariana DeBose as Calypso, Russell Crowe as Nikolai Kravinoff, Fred Hechinger as Chameleon, Alessandro Nivola as an unknown villain, Levi Miller, and Catch-22 star Christopher Abbott as the main villain, The Foreigner.
Kraven the Hunter will be released in theaters on January 13, 2023. Do you think this movie will be good?