Bacon Corn Salad is served warm as a side dish or appetizer with chips. It's loaded with sweet corn, crisp and salty bacon, and shallots.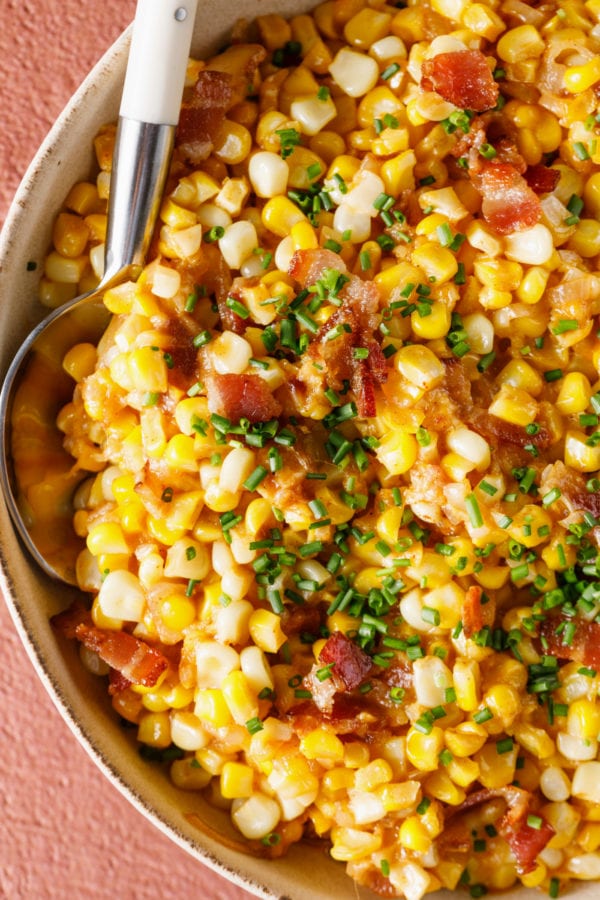 It's loaded with fresh sweet corn, crisp and salty bacon, shallots, lemon and chives, and takes only minutes to make.
We've been barbecuing burgers, chicken, and steak for the past few weeks. On rotation are some great summer salads, like this Bacon Corn Salad. But you may also want to try my Grilled Corn Pineapple Salad or Layered Grilled Corn Salad. This Halloumi Cheese and Grilled Corn Zucchini Salad is also amazing with summer corn.
Bacon Corn Salad
This stovetop summer corn salad may be the most addictive side dish you'll ever make. Shallots are cooked in bacon fat and butter, with spices, sweet, crisp corn kernels, heavy cream, punchy lemon, and fresh chives to garnish. (more…)
The post Bacon Corn Salad appeared first on Reluctant Entertainer.