Best Taco Salad Board is a classic taco salad recipe, with favorite toppings such as Frito chips, inspirational to serve for a taco night.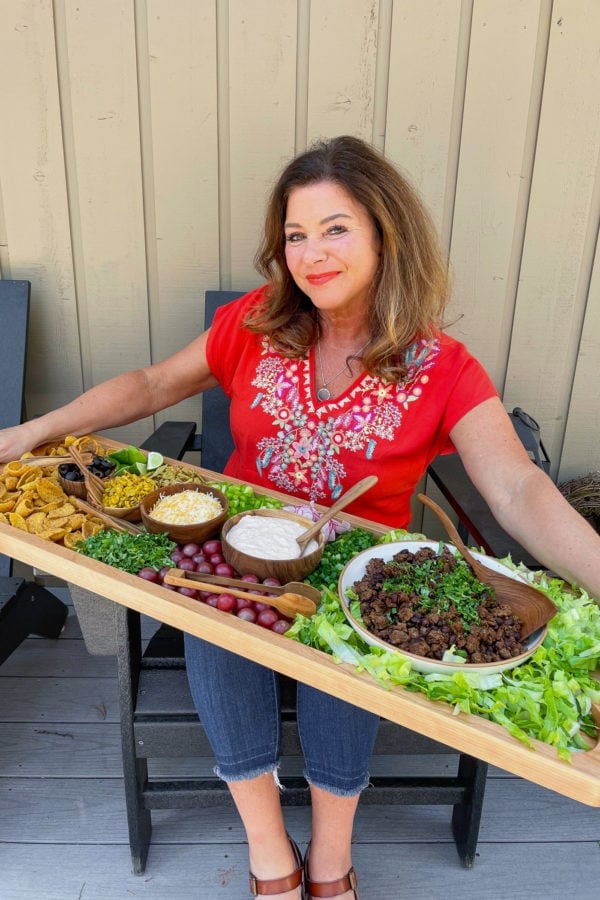 This Best Taco Salad Board version is quick, flavorful, hearty, and so easy to make for dinner! Everyone loves a good taco bowl or taco salad! And if you want to make dinner special? Serve it on The Big Board. Yes, we have 2 new colors and sizes that we added to our store. Details below—a new cherry color.
Best Taco Salad Board
We think the best taco salad recipe starts with seasoned beef and melted cheese, and then a handful of crunchy chips. And then it gets better from there–with toppings like, corn, olives, peppers, tomatoes, and a delicious homemade dressing. (more…)
The post Best Taco Salad Board appeared first on Reluctant Entertainer.