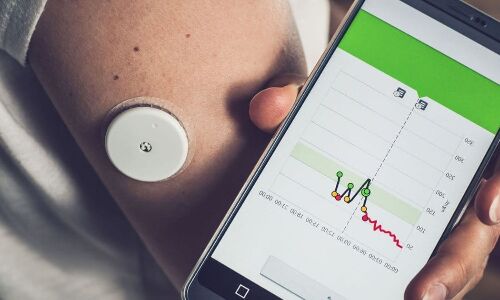 Italy: Gestational diabetes diagnosis based on the current criteria of WHO is not sufficient to identify all pregnant women having abnormal glycemic excursions, despite this it remains the chosen tool. Now, a recent study in the Journal of Diabetes Research has found the use of CGM in pregnancy to be helpful in detecting blood sugar fluctuation in women with normal oral glucose tolerance test (OGTT).
Continuous glucose monitoring (CGM) could be a good tool to improve glycemic control in gestational diabetes mellitus (GDM). However, not much data is available on its utilization as a diagnostic tool to find potential alterations of glycemia in pregnant women with normal OGTT. Dario Pitocco, Fondazione Policlinico Universitario Agostino Gemelli IRCCS, Rome, Italy, and colleagues, therefore, aimed to analyze the glycemic pattern in normal and gestational diabetes mellitus women by CGM in order to detect potential differences between the two groups and glycemic alterations despite a normal OGTT in a preliminary prospective real-life observational study.
After screening for GDM, the subjects were connected to a CGM system for seven consecutive days. The researchers then analyzed the areas under the curve of the first 60 minutes after each meal and 60 minutes before breakfast.
Key findings of the study include:
Women with normal OGTT that during CGM showed impaired glycemic
values (more than 95 fasting or more than 140 one hour after meals or more than
120 two hours after meals) performed one week of self-monitoring of blood glucose
(SMBG).
After OGTT, 53 women considered normal and 46 affected by GDM were
included. CGM parameters did not show any differences between the two groups
with impaired glycemic excursions found in both groups.
After CGM period, 33 women with normal OGTT showed abnormal
glycemic patterns.
These 33 women then performed one week of SMBG.
After evaluation of one week of SMBG, 21 required diet therapy and
12 required insulin treatment and were followed until the delivery.
An increase in gestational weight gain was observed in normal
women with normal OGTT but this was not significant. No significant data were
found regarding neonatal outcomes in the two groups of women.
"In the future, a holistic approach to mild GDM, through the use of CGM, probably as an integral part of a metabolic gestational score involving maternal and fetal anthropometric parameters could really distinguish which pregnant women should be followed by the caregivers in terms of more intensive management, to counteract the short- and long-term maternal and fetal complications," wrote the authors.
Reference:
The study titled, "Continuous Glucose Monitoring in Women with Normal OGTT in Pregnancy," is published in the Journal of Diabetes Research.
DOI: https://www.hindawi.com/journals/jdr/2021/9987646/#conclusion
Search more articles here: CGM use helps improve blood sugar control in pregnant women with
Read original article here: CGM use helps improve blood sugar control in pregnant women with
---
Disclaimers and Denial of responsibility..!
---
Denial of responsibility!
TheTopMag.com is an automatic aggregator of all media around the world. In each content, the hyperlink to the primary source is specified. All trademarks belong to their rightful owners, all materials to their authors. If you are the owner of the content and do not want us to publish your materials, please contact us by
email – jamesonline999@gmail.com
. The content will be deleted within 72 hours.