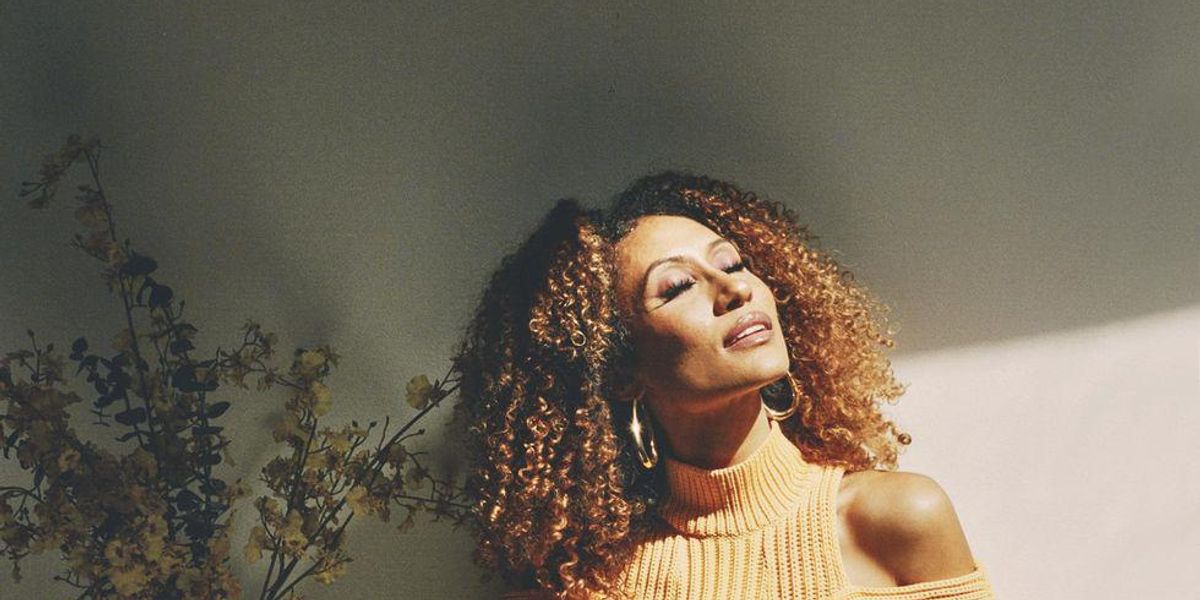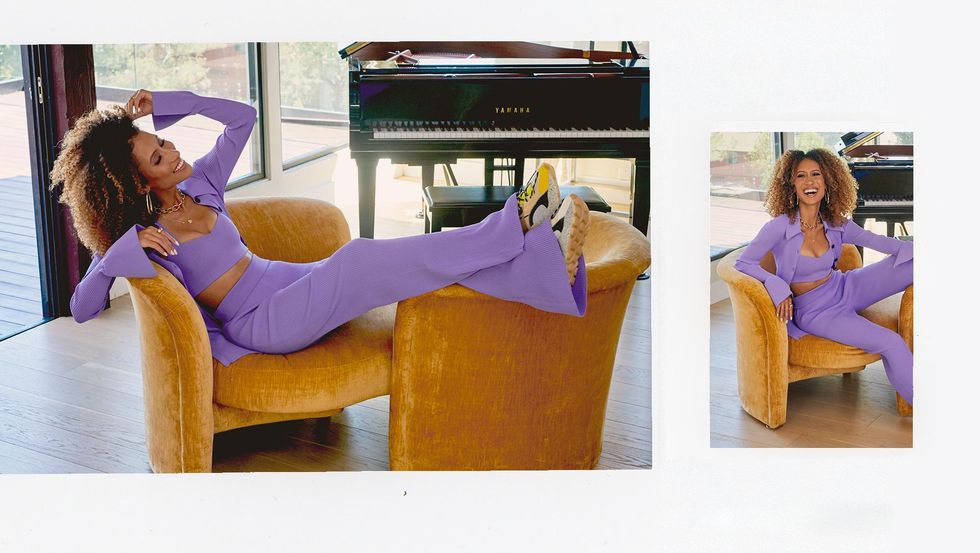 On her earliest style inspiration:
"My mom was in a gospel quintet—it was three women and two men. My aunt was in it as well, and the two of them would have the best time coming up with the outfits. They would, on a relatively small budget, pull together these really beautiful, elegant, colorful looks. It reminds me of Destiny's Child, but the gospel version. That's probably my earliest memory of fashion: studying how my mom put herself together for church on Sunday. She's always been very elegant and sophisticated, but also she loves to play with color, and I feel like I inherited that from her."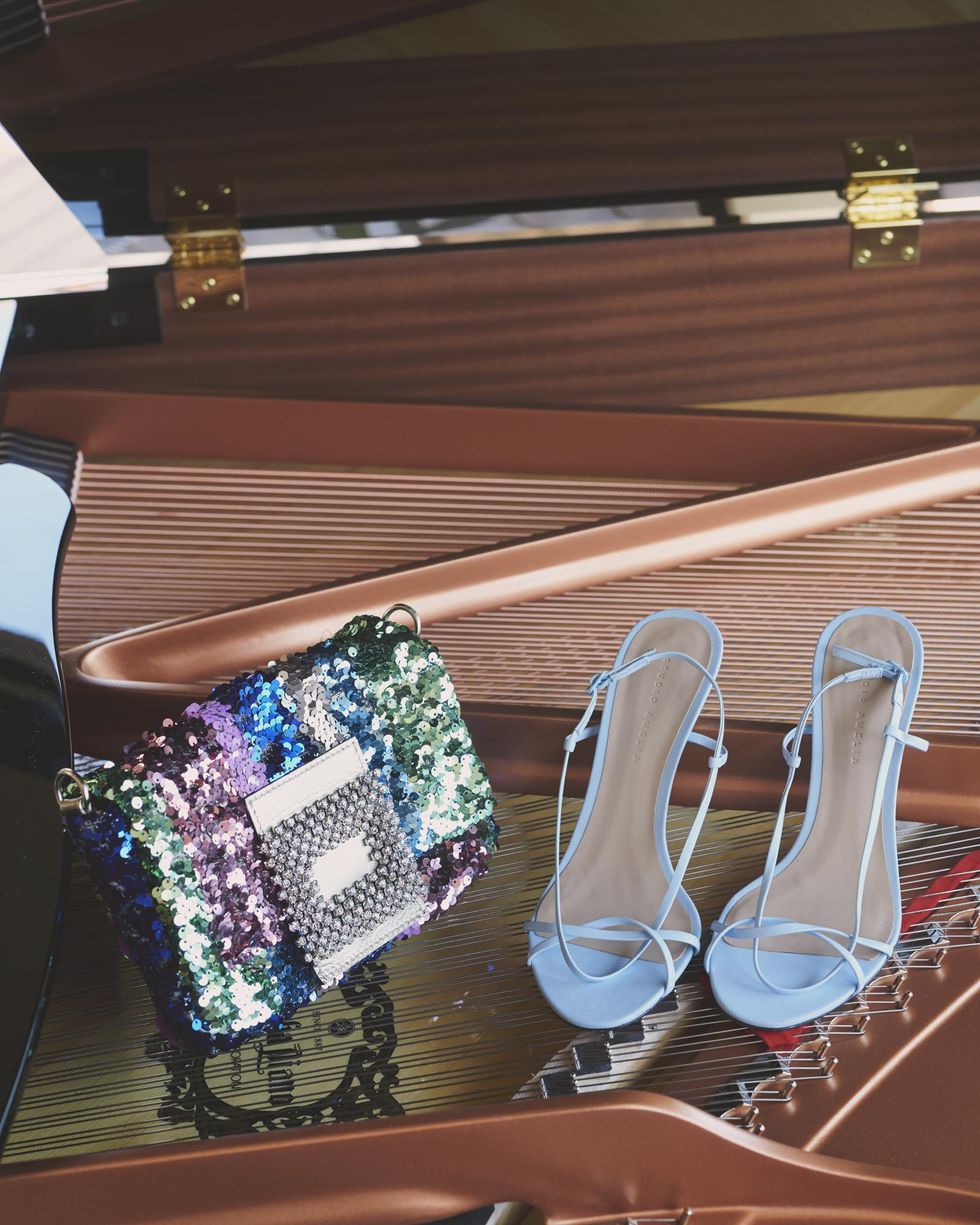 On fighting for her space in capital-F Fashion:
"I definitely grew up with an appreciation for personal style, but I didn't relate as much with capital-F Fashion. I came from a small town, and I was intimidated by the world of fashion. I fell into the fashion world through the lens of journalism. I started my magazine career at Ebony. I stalked this incredibly stylish former fashion director at Essence, named Harriette Cole, who became my first boss. She was at the time the creative director at Ebony, and she was in charge of refreshing the brand and bringing a sense of updated fashion to it. It was a legacy magazine brand, but we had this entrepreneurial spirit that we approached the redesign with. We had to build up our contacts in the fashion industry from the ground up. We had to call on brands and request fashion week invitations. We had to fight our way in and fight for respect and fight for space and fight to be seen and fight for Black publications to be viewed as a credible participant in the fashion world."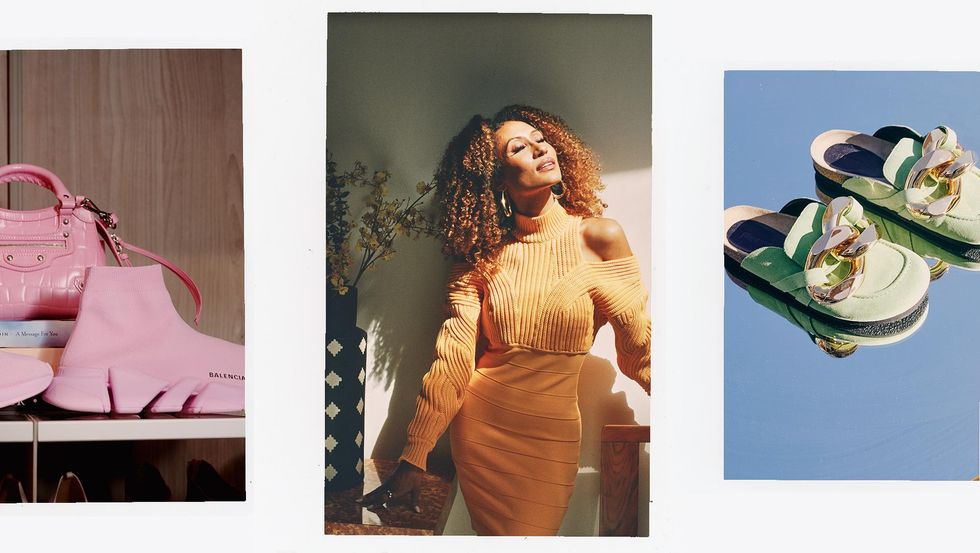 On honoring her "outsider" spirit:
"I go back to my formative years in the fashion industry, and it's really framed through the lens of an outsider. I carried that with me even to the top of the masthead of a fashion magazine, and it felt surreal and like a feat—not just for me, but for folks who didn't historically see a place for themselves in this industry. And with that came this freedom to redefine that a little bit—redefine what it means for someone like me to be in this role and to do it my way. I would be doing a disservice to the people I represent, those outsiders who I represent, if I just tried to be like everyone else. That was the deeper journey that I was going through as I was developing my personal style as a player in the fashion world."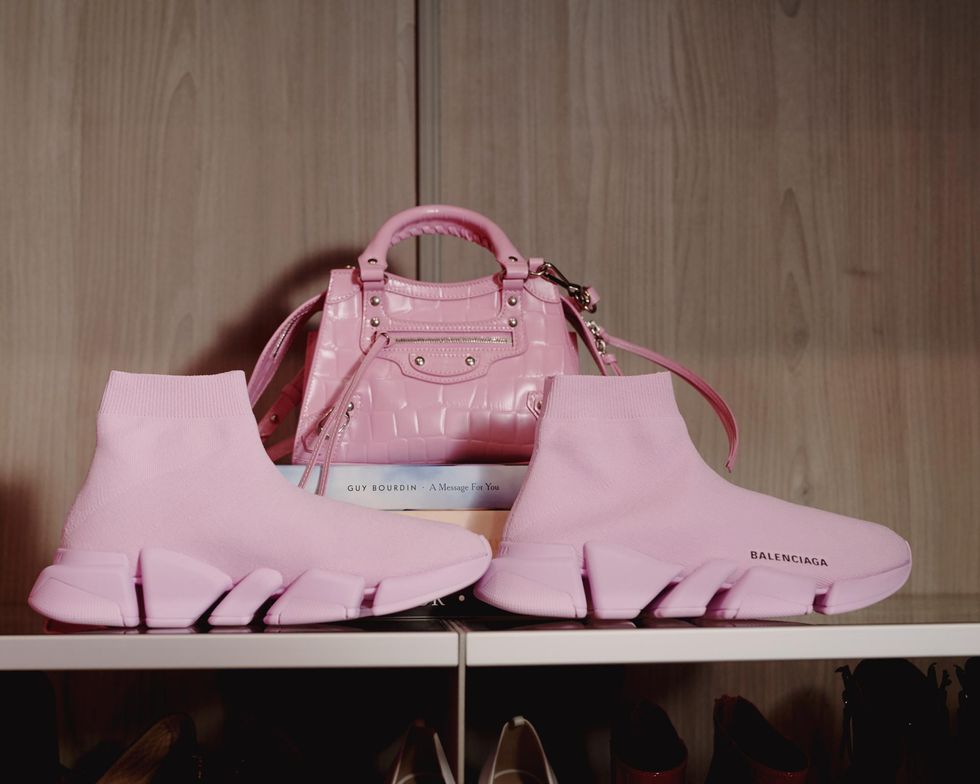 On establishing her signature look:
"Over the years I've certainly mixed a lot of emerging designers with well-established, high-end designers, and I stayed true to myself in the sense that I usually wear things that are colorful but also really refined and have a nice structure to them. I see myself as a businesswoman, but I feel like I'm also deeply entrenched in culture. I want to be taken seriously, but I also like to show my personality, so whatever I wear usually has a lot of color and spunk. That's my rebellious side."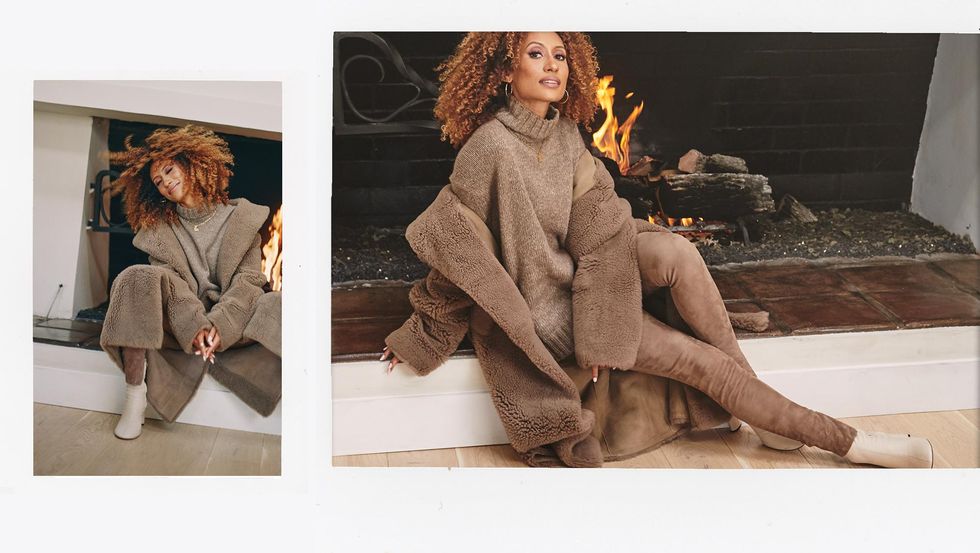 On mindful consumption:
"I am interested in a designer's context and what a designer stands for. Because now that I understand the power of fashion and the platform that it is, I am mindful about what designers I support because I know what it means to support women designers, Black designers, BIPOC designers. It's a hard business to thrive in, and to have the consistent support of people who have a platform—it really matters."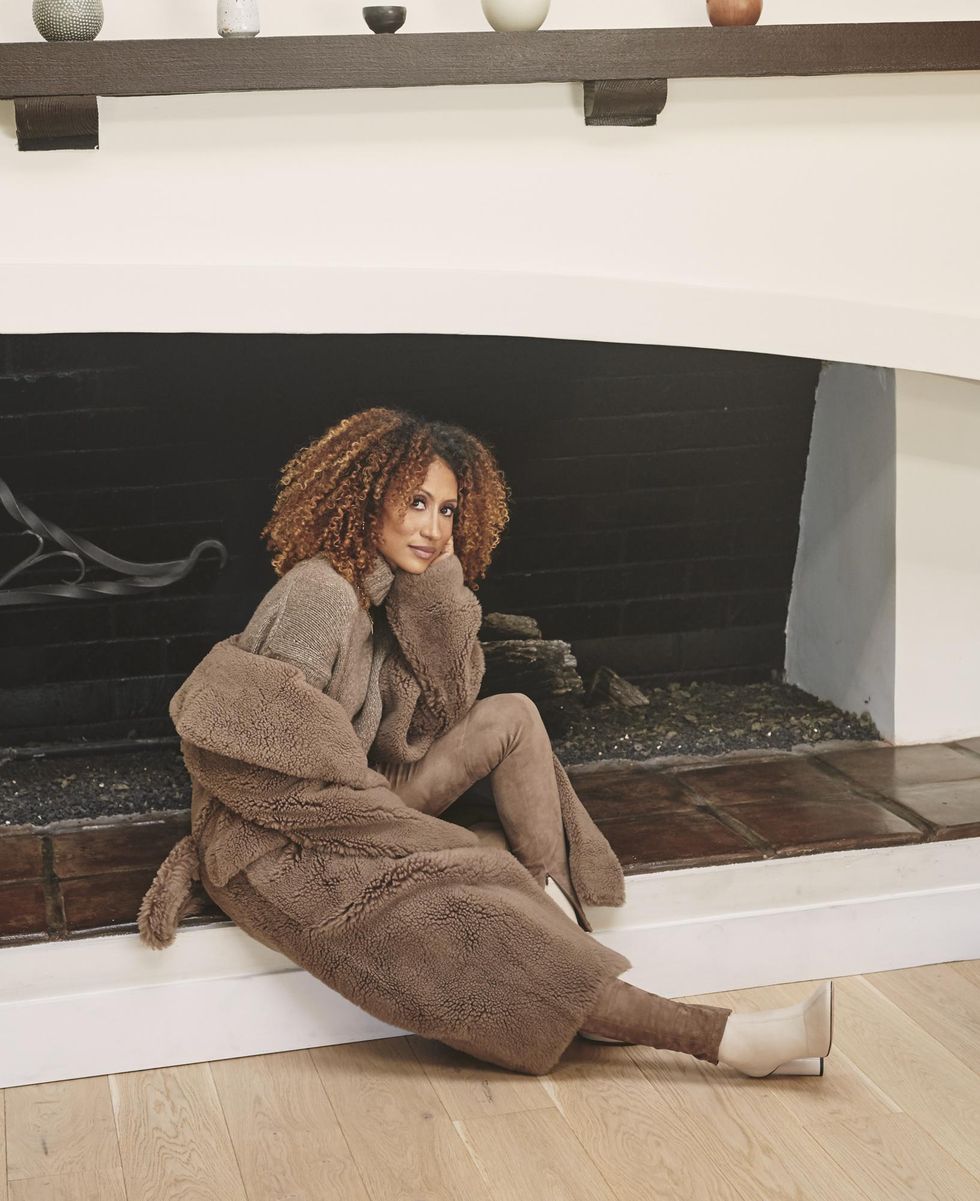 On her newfound fashion freedom:
"Fashion is a part of my journey. It was really awesome to bring [stylist] Jason Rembert on and to be able to collaborate on Project Runway and pretty much everything I do because I do think it's important to have a consistent visual message.
"Jason's eye is so great. He knows what I like, and at the same time he also pushes me. It's fun to have someone challenge me because sometimes I can fall back into that editor mindset about how I present myself. I have to remind myself I'm not going into an office every day. My skirt can be a little shorter. I can wear things with a higher slit. I like the freedom that I have now to express myself outside of that corporate leadership role. Now I'm presenting myself."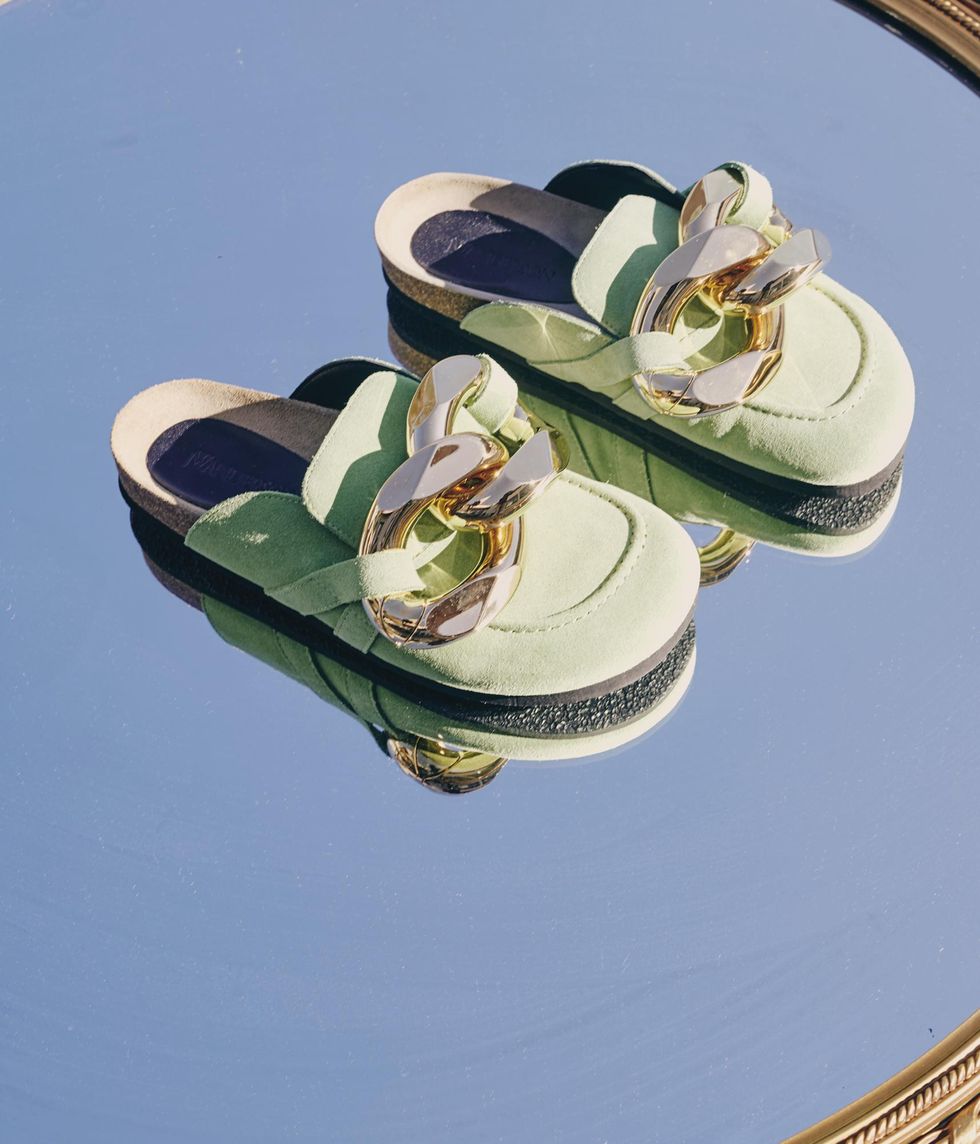 On the beauty of a matching set:
"I'm very into sets lately. I think it's a product of coming out of the pandemic and just kind of losing some f*cks about what you're wearing and wanting to be easy, comfortable, and not overthought and too fussy. I also love anything I can wear with a sneaker because I've abandoned heels post-pandemic, except when I'm on set."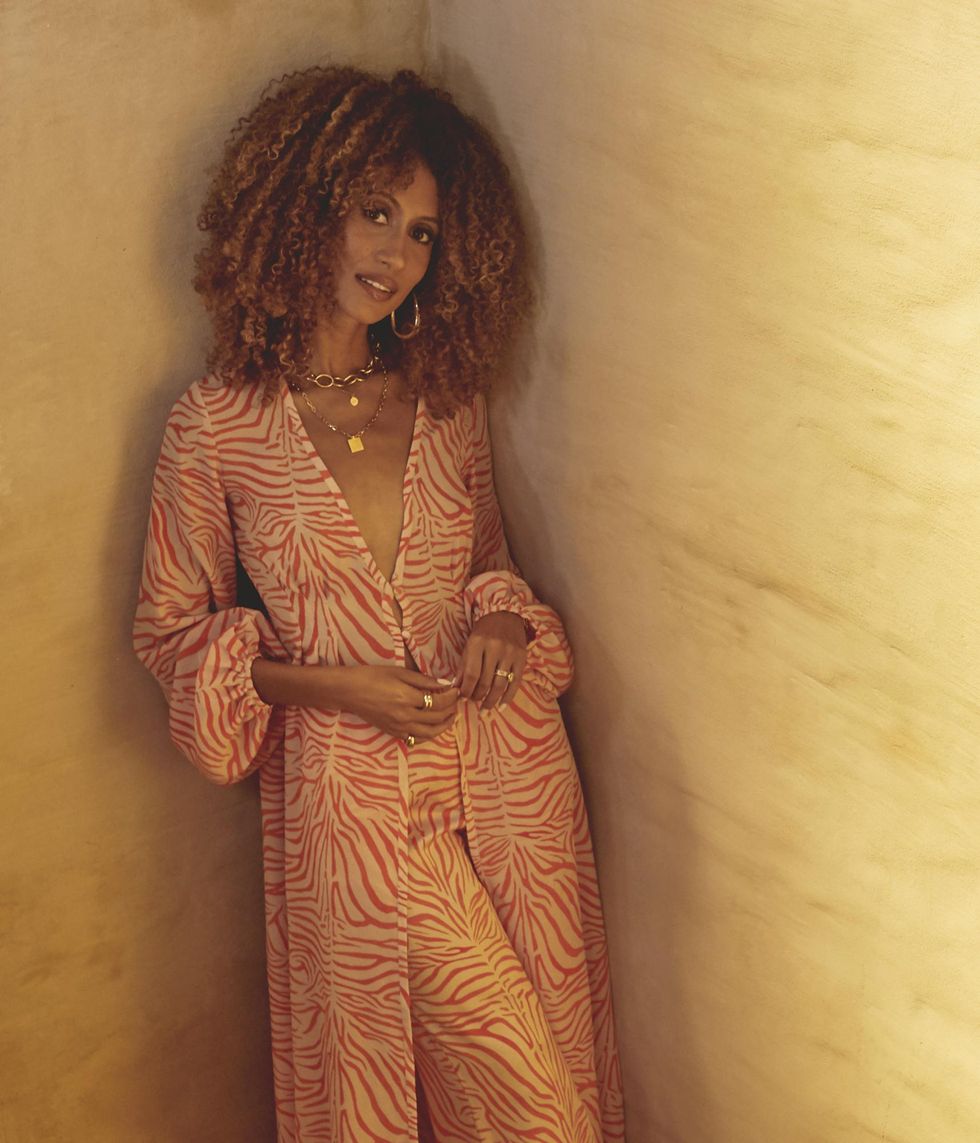 On embracing vintage L.A. style:
"I feel like a Motown wife vacationing in Palm Springs [in this set], the kind of lady who drinks around the pool at noon. Ever since I moved to L.A. and where I live, in The Hills, it lends itself to this '60s/'70s vibe and I'm so drawn suddenly to vintage style."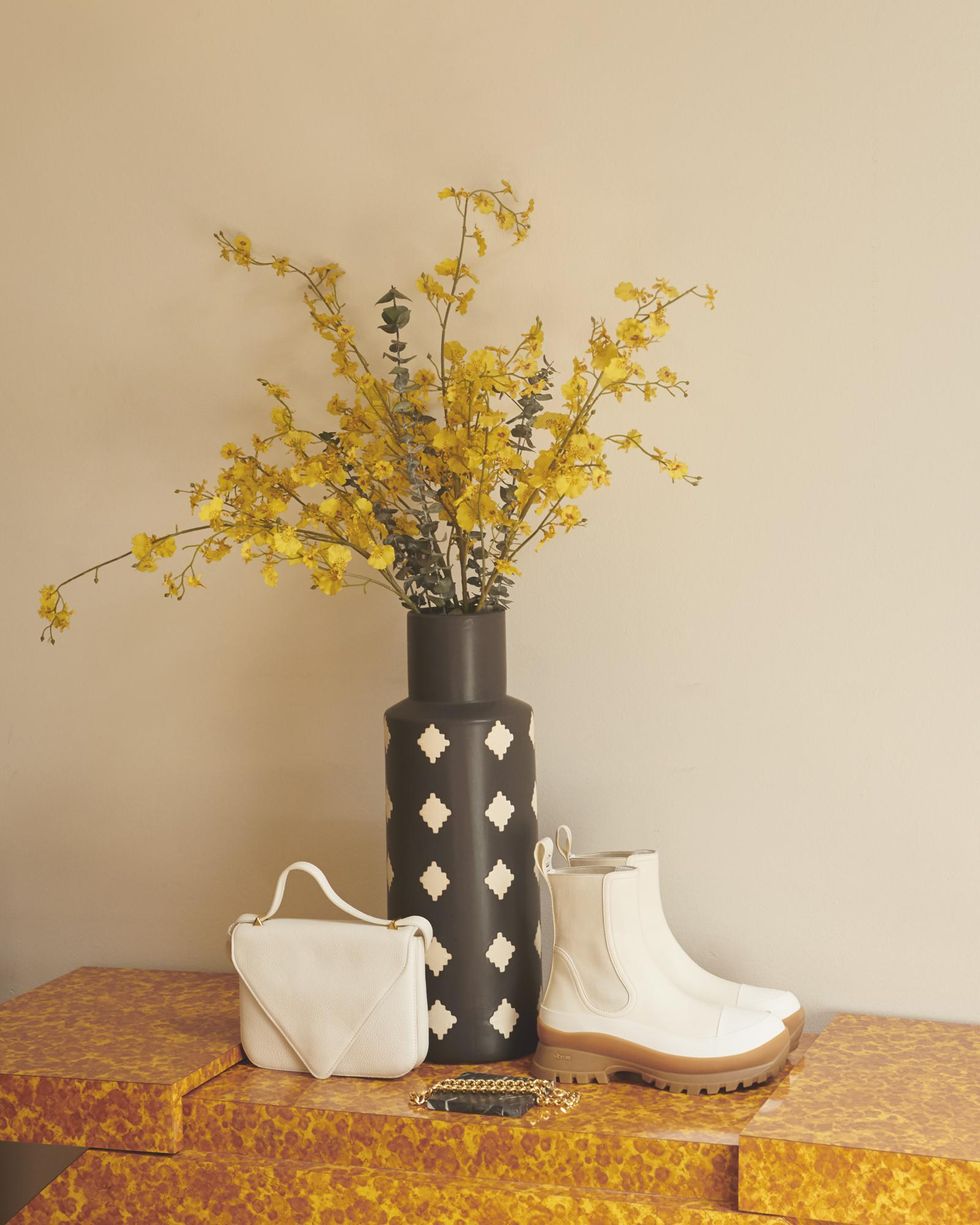 On fall's most essential shoe style:
"I'm from the Bay Area and I moved to Brooklyn and now I live in L.A. I feel like I carry all of that energy into the way I move through the world and dress. But part of the perks of living in L.A. is having a much more active lifestyle, being out in nature, and going on hikes. I would totally wear those chunky, colorful Stella McCartney sneakers with sweats and then wear them with three different looks on the same day. They're just versatile, fun, and comfortable."
On only accepting hell-yes energy:
"I've curated my career and my life at this point to a place where it's either a hell yes or a no. I've gotten very decisive about what is for me and what is not for me. And when I know it's for me, I pull the trigger. I've spent my whole life saving, saving, saving for some big moment and that moment never comes and you never feel worthy of it if you're in it, and you're still saving for some other day. The pandemic reminded me that life is precious and it is not promised. We're not here just to exist, we're here to live our lives, and we should be living with intention and enjoying the hell out of every minute. So doing or wearing things that make you feel 'meh' is over for me. I only want to do things that make me feel hell-yes energy."
Shop the Story:
Melange Tunic Cashmere Sweater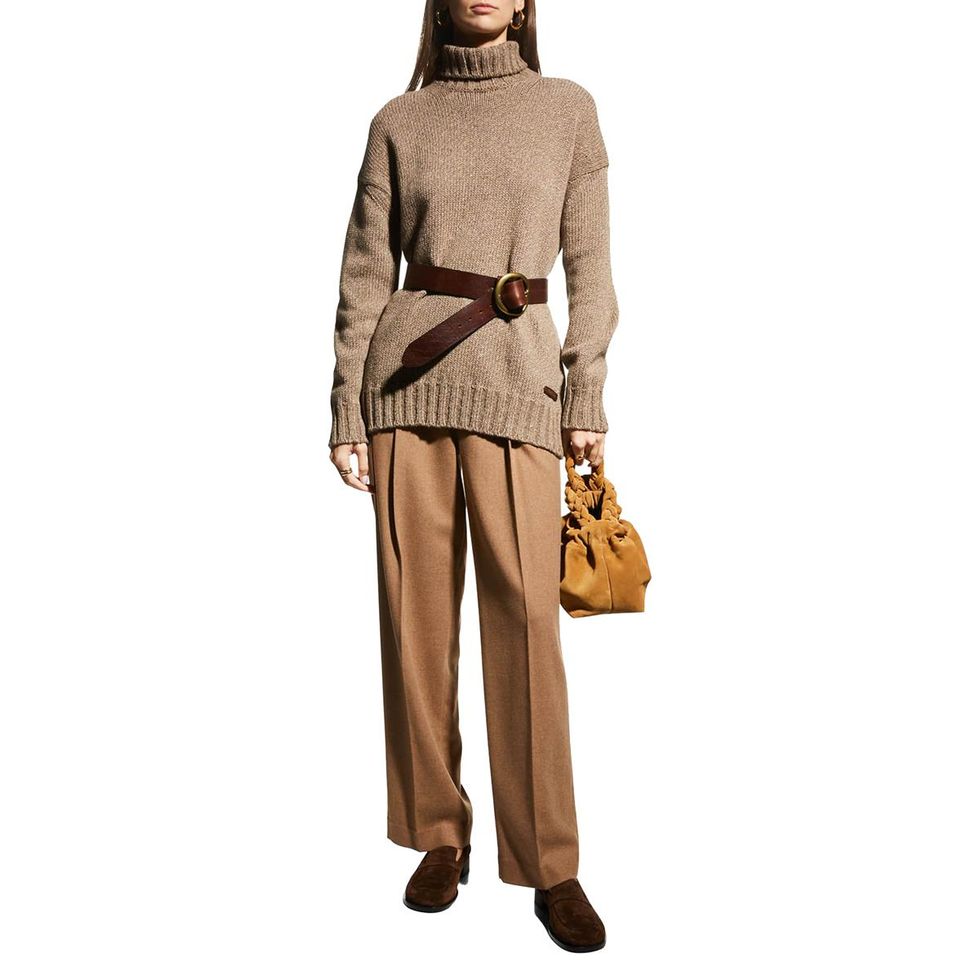 Leland Stretch Suede Skinny Pants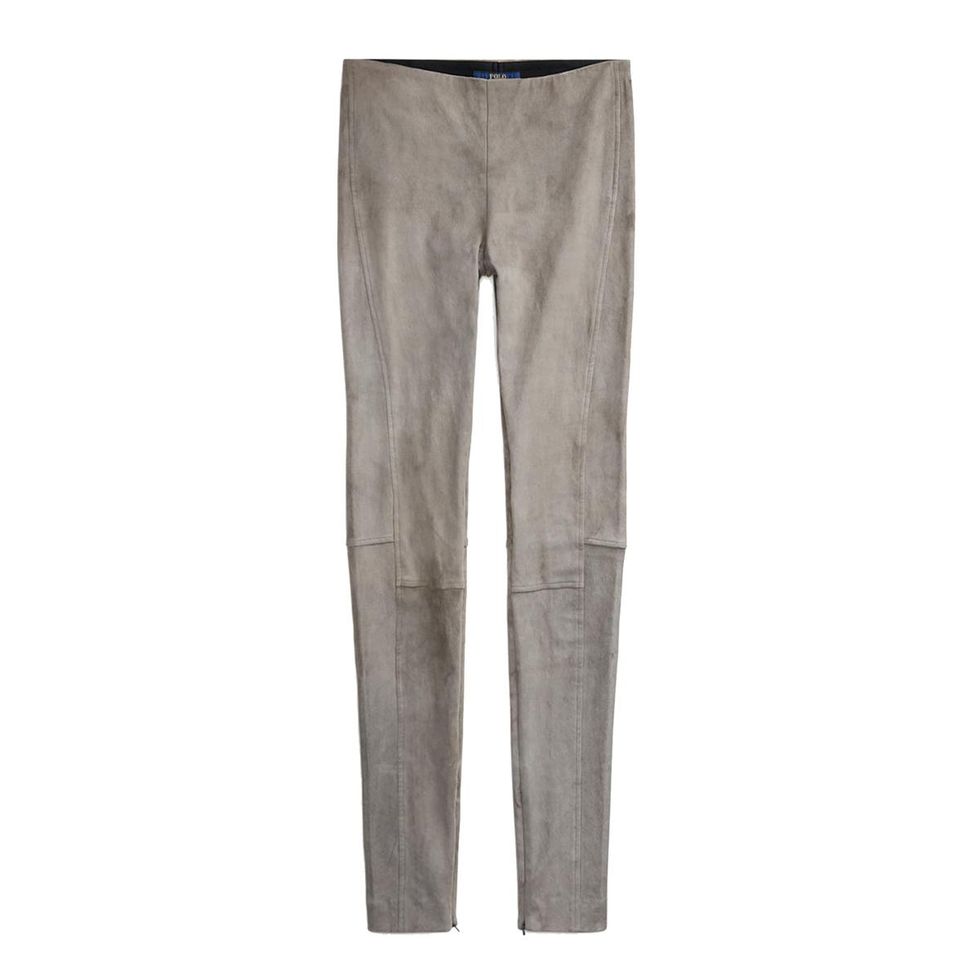 Missandra Reversible Shearling Coat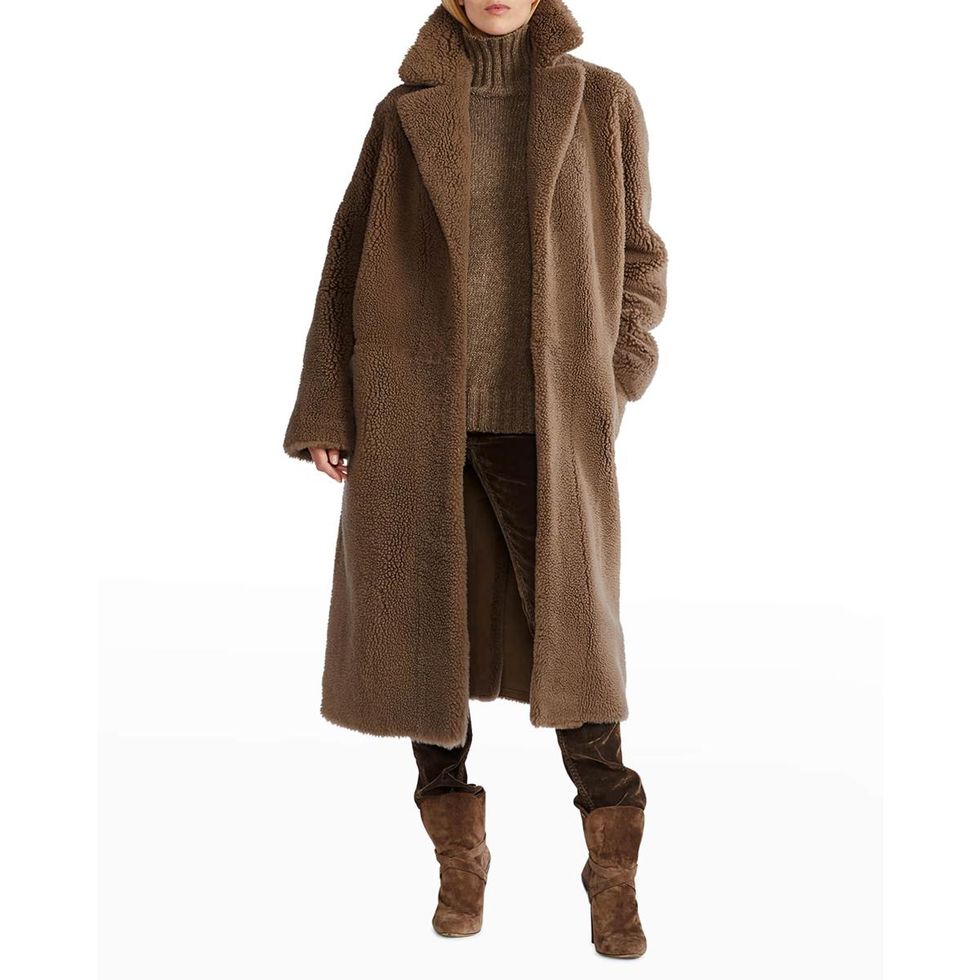 Olivia High-rise Sustainable Leggings
Speed Knit Sock Trainer Sneakers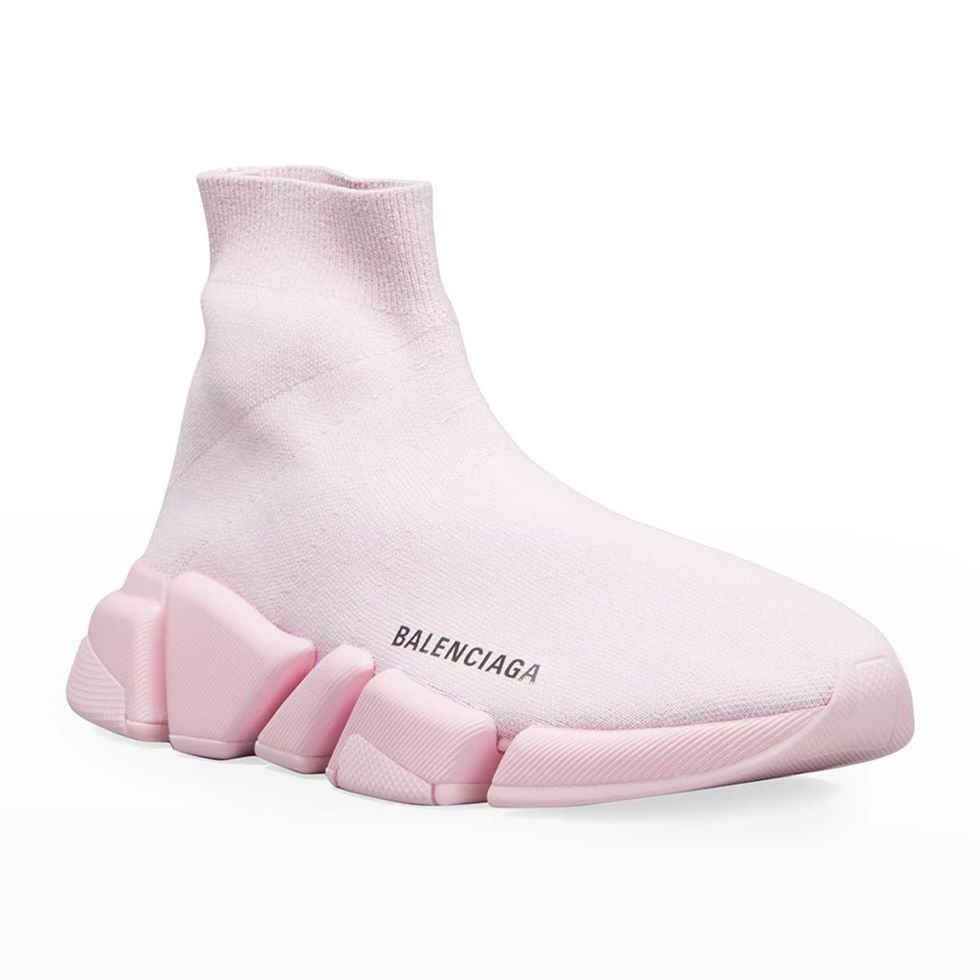 Jordana Knit Bra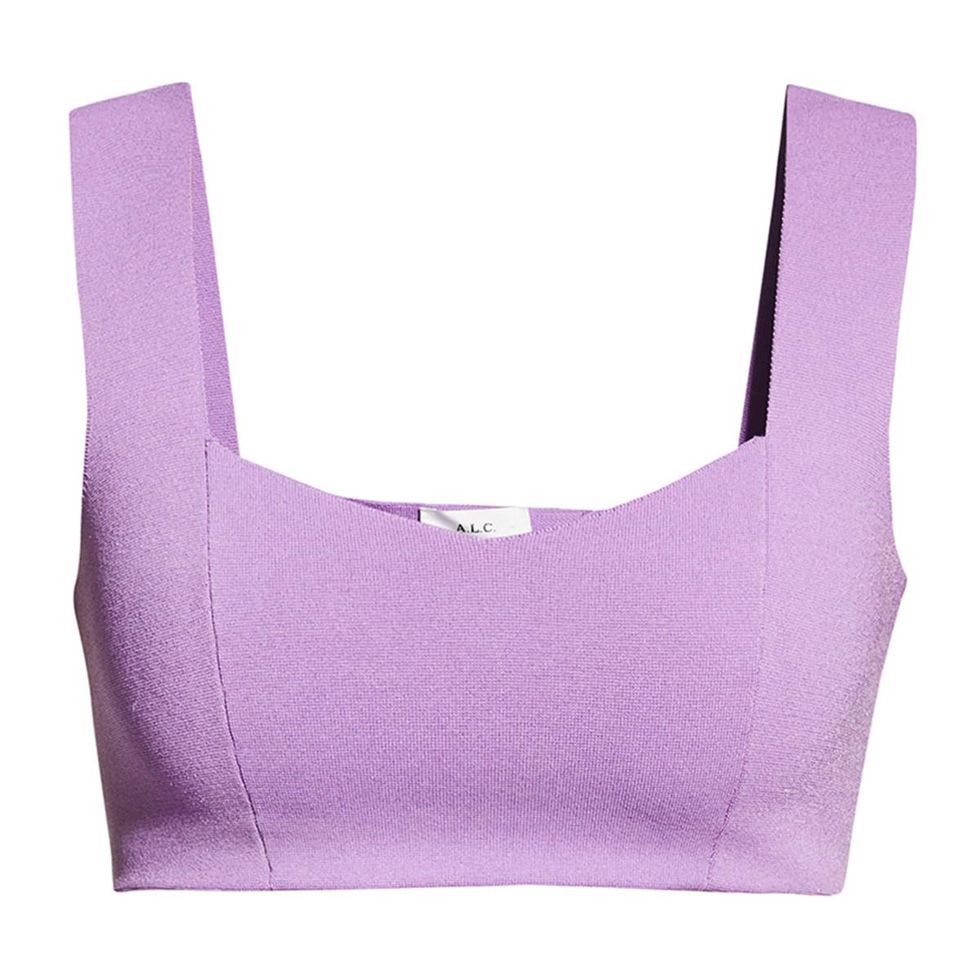 Logan Ribbed Pants
Mixed-media Cold-shoulder Mini Dress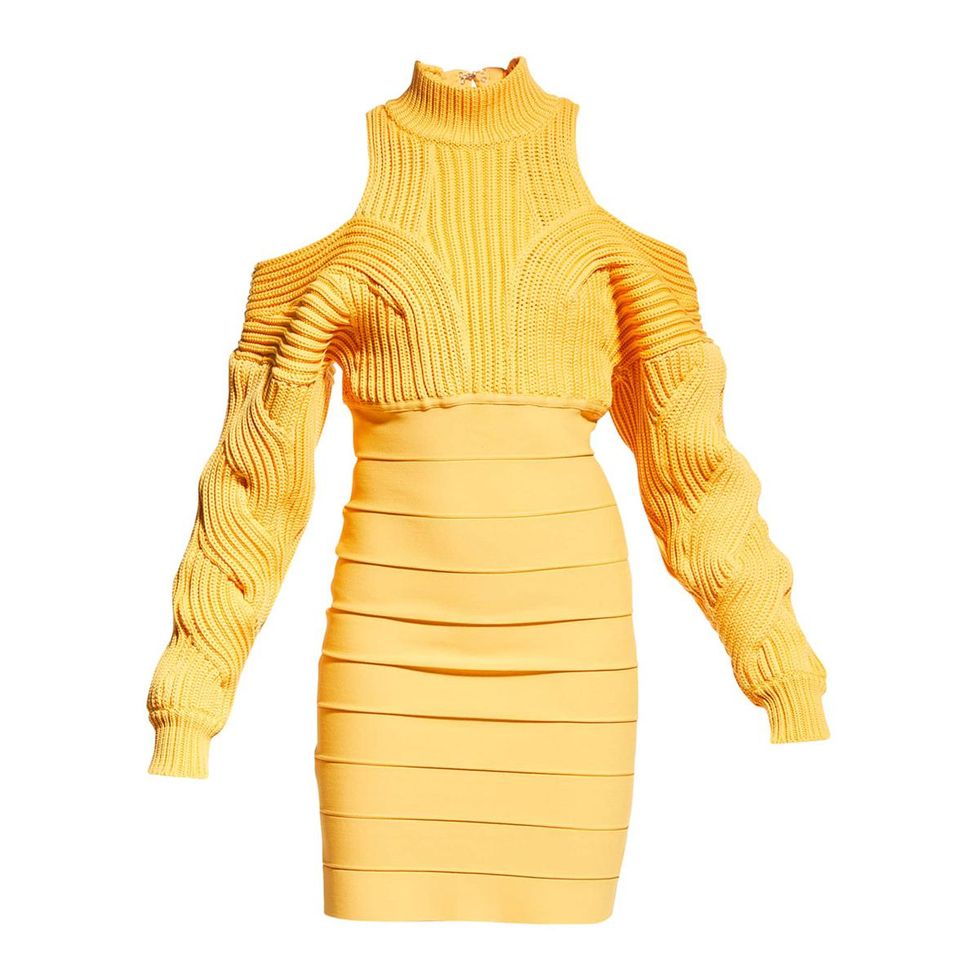 Eclypse Colorblock Chunky Fashion Sneakers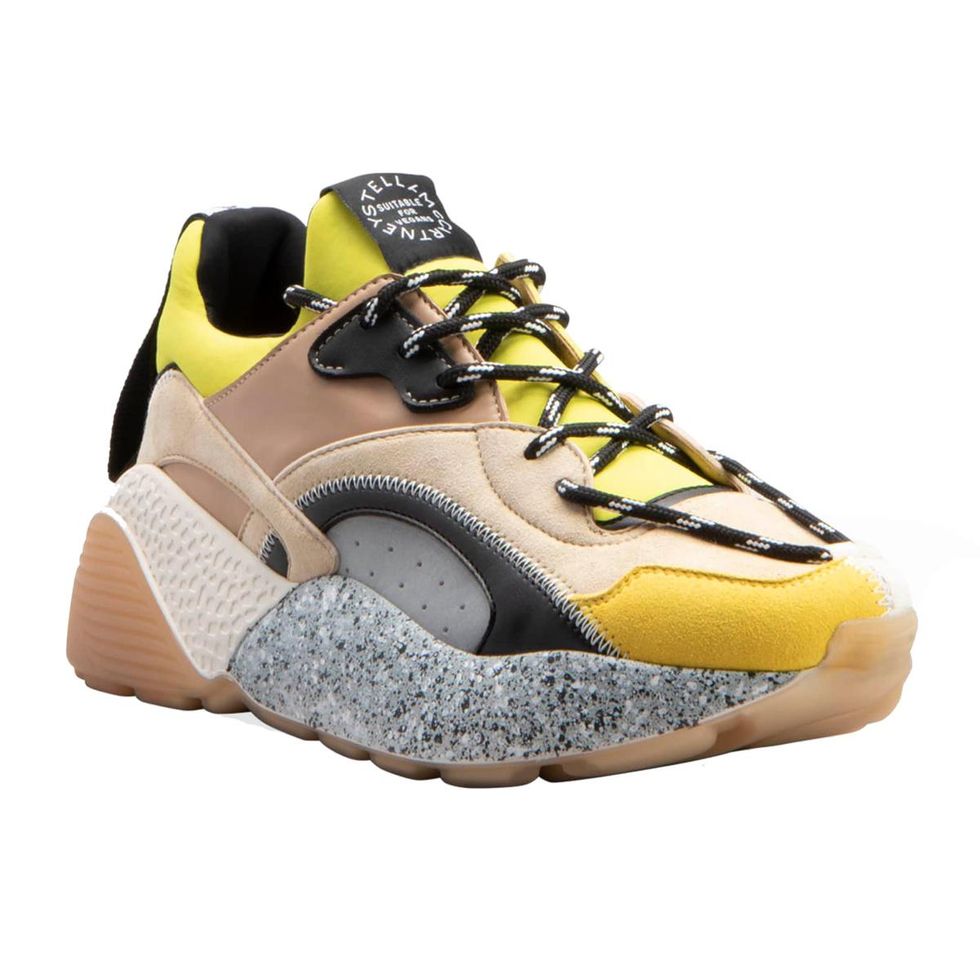 Suede Chunky Chain Mules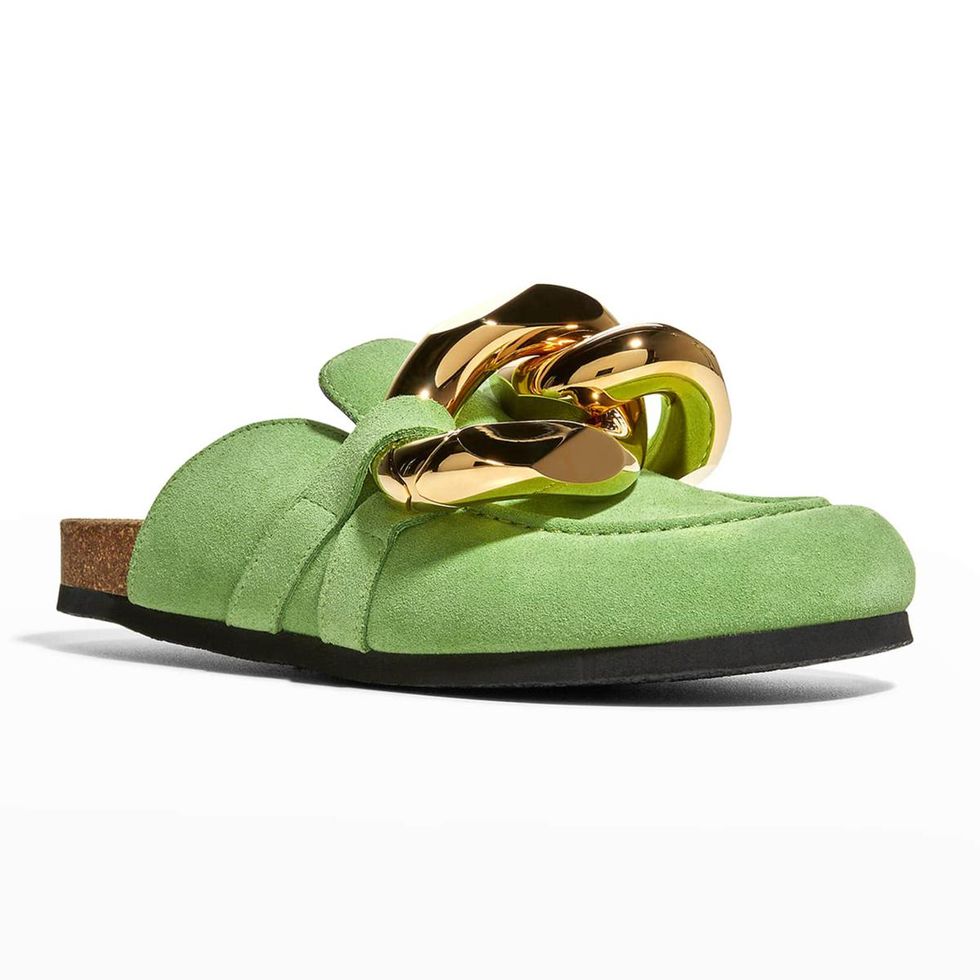 Trace Chelsea Rain Boots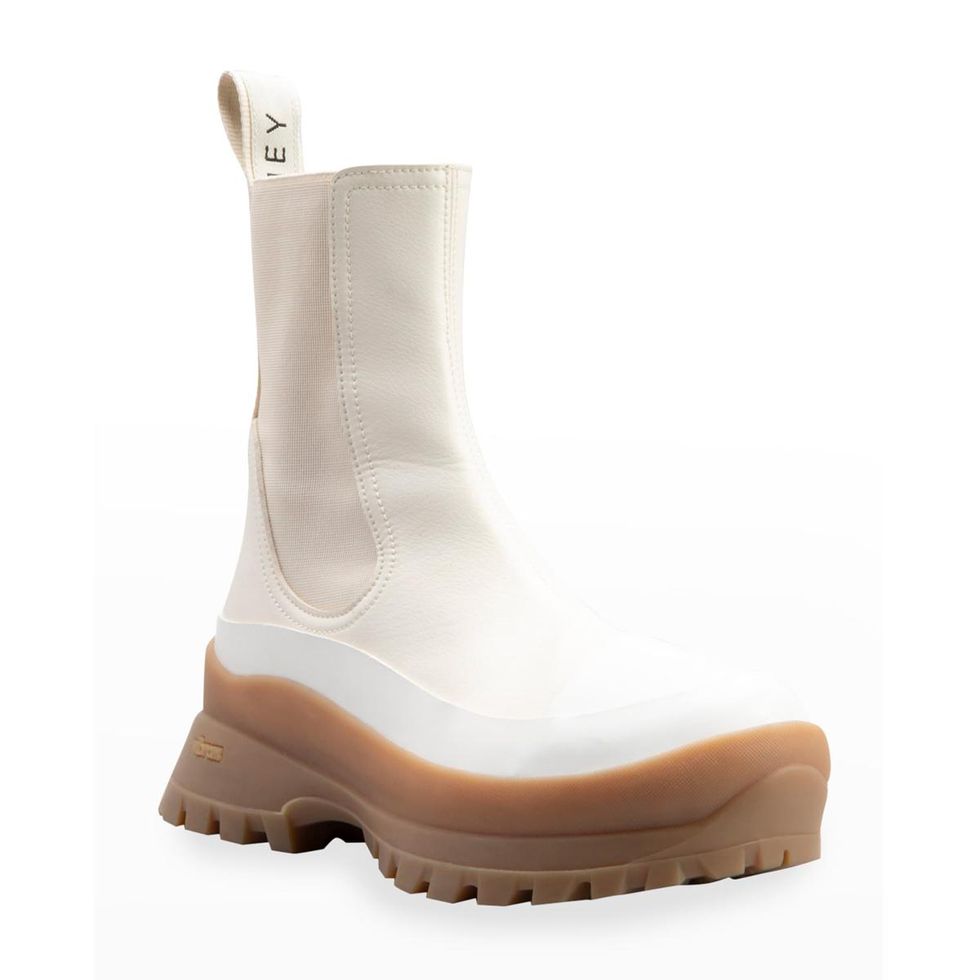 The Mount Envelope Shoulder Bag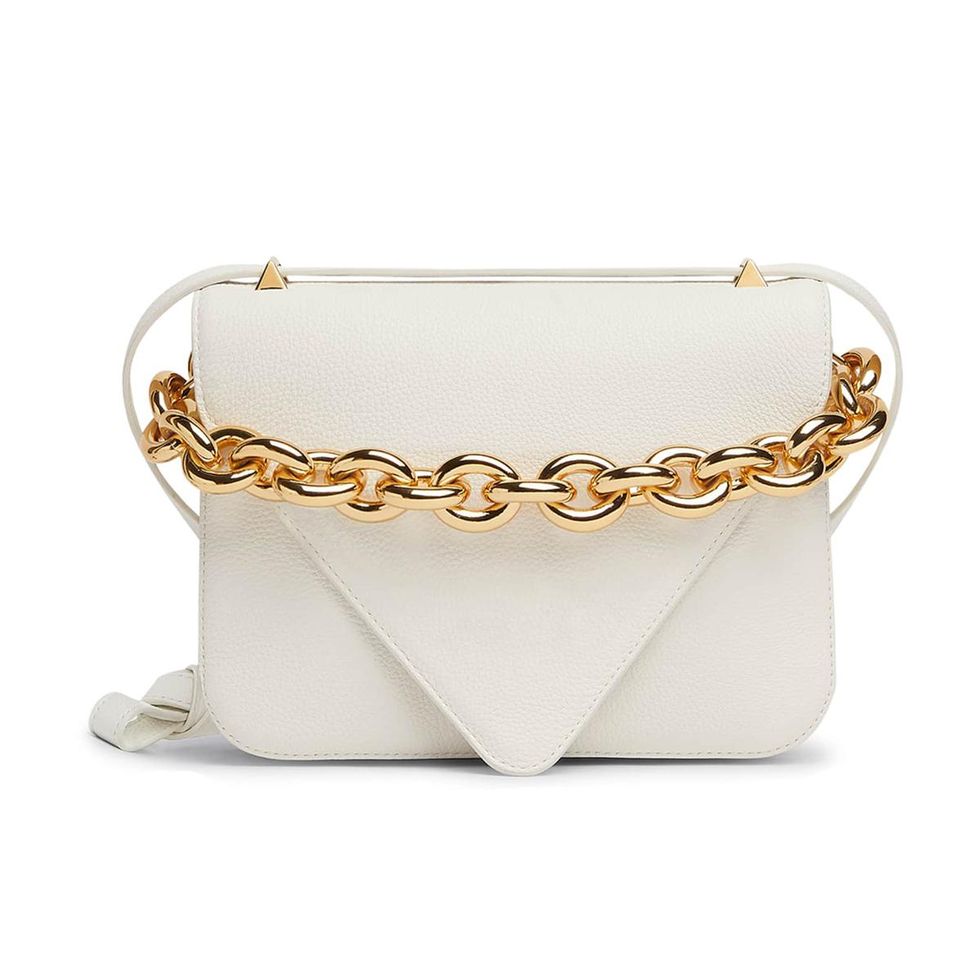 Neo Classic City Mini Tonal Satchel Bag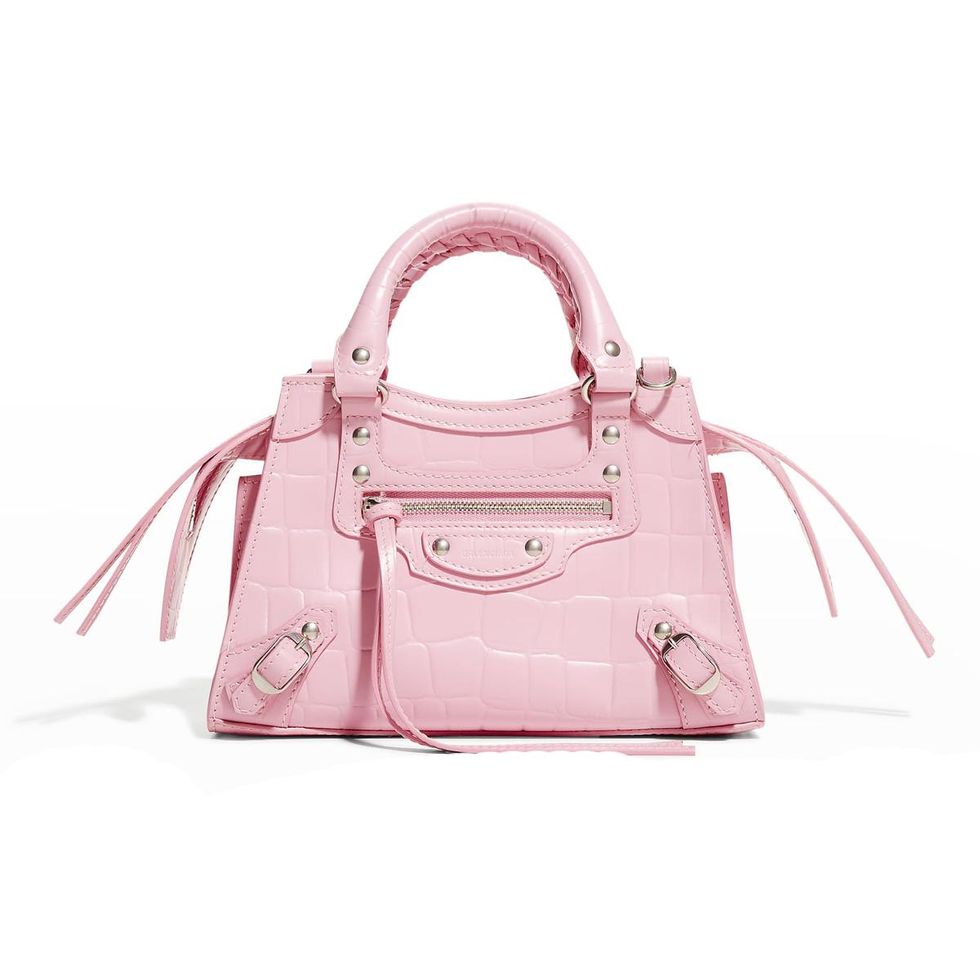 Entwined 70mm Heeled Sandals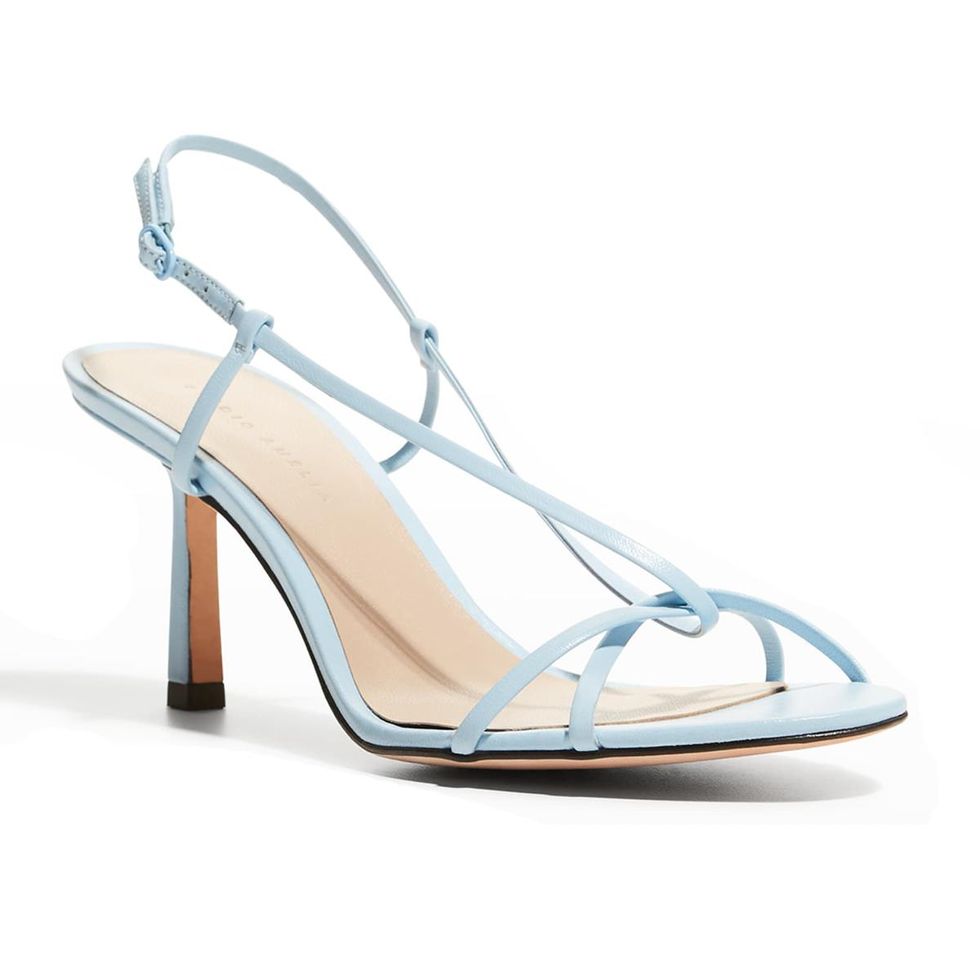 Recycled Leather Crossbody Pouch Bag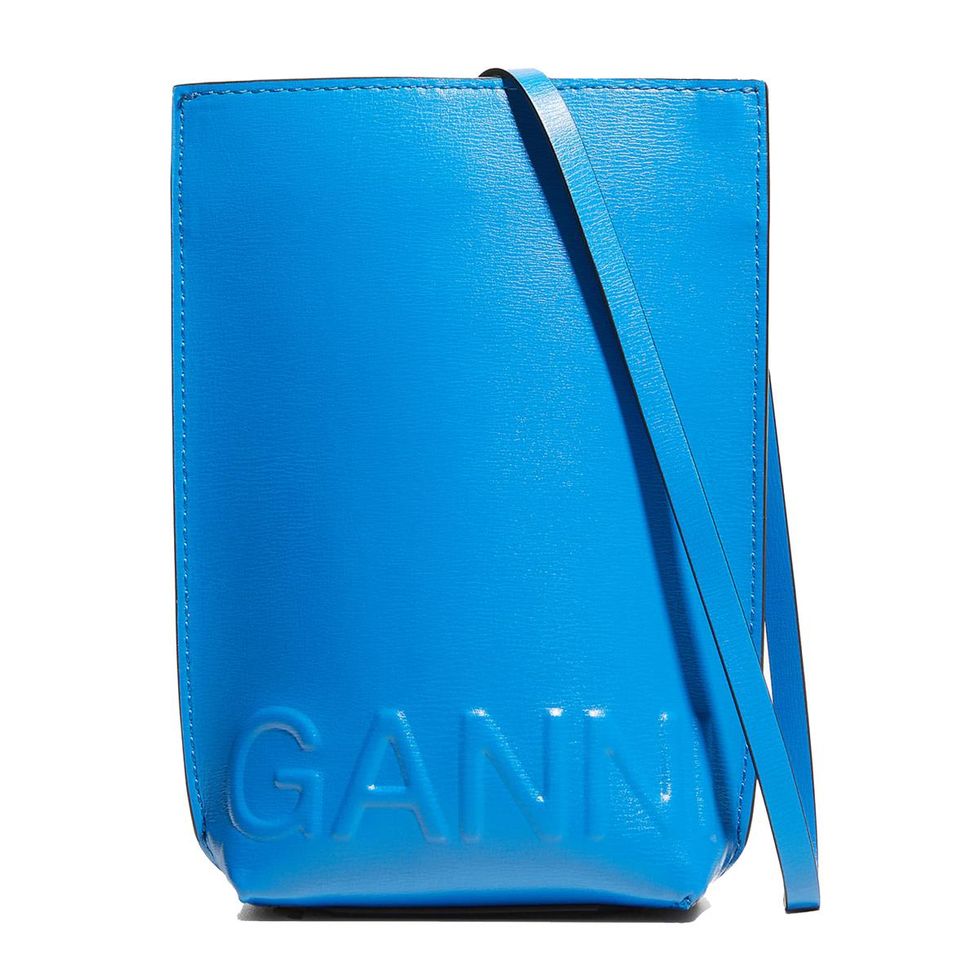 Software Isoli Puff-sleeve Sweatshirt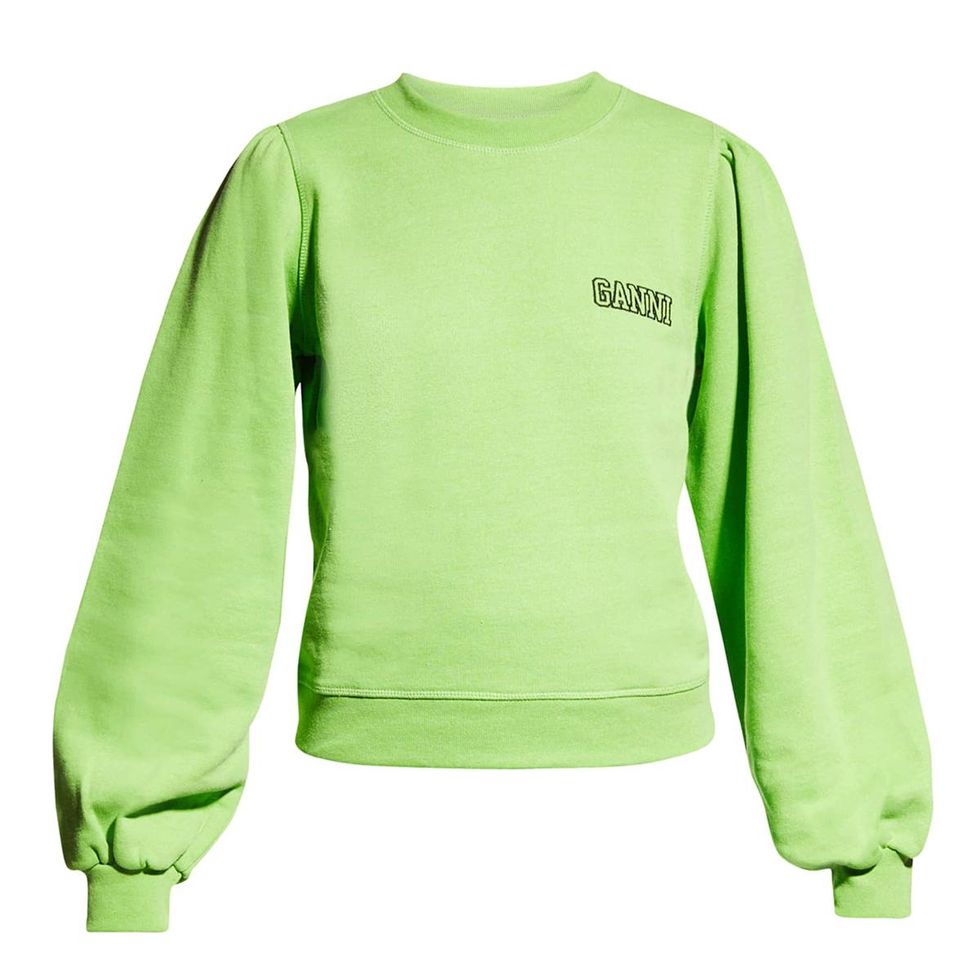 Knotted Satin Sporty Sandals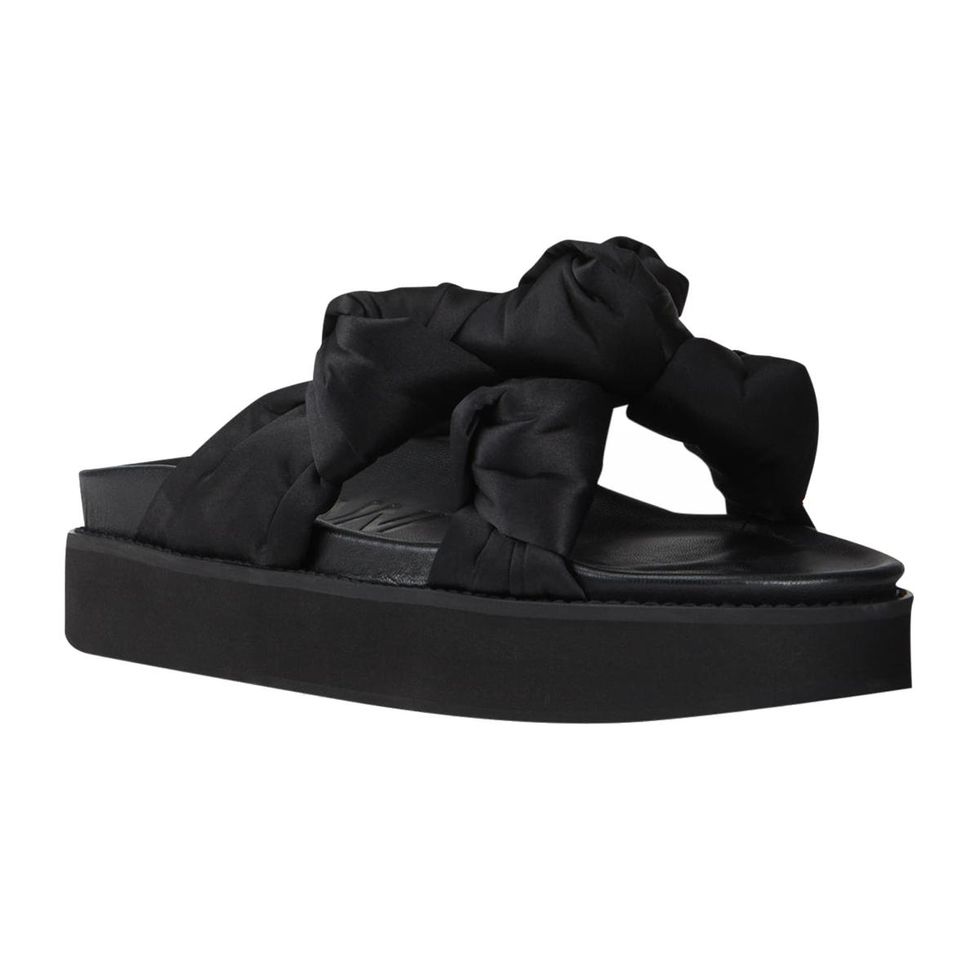 Rainier Chain Choker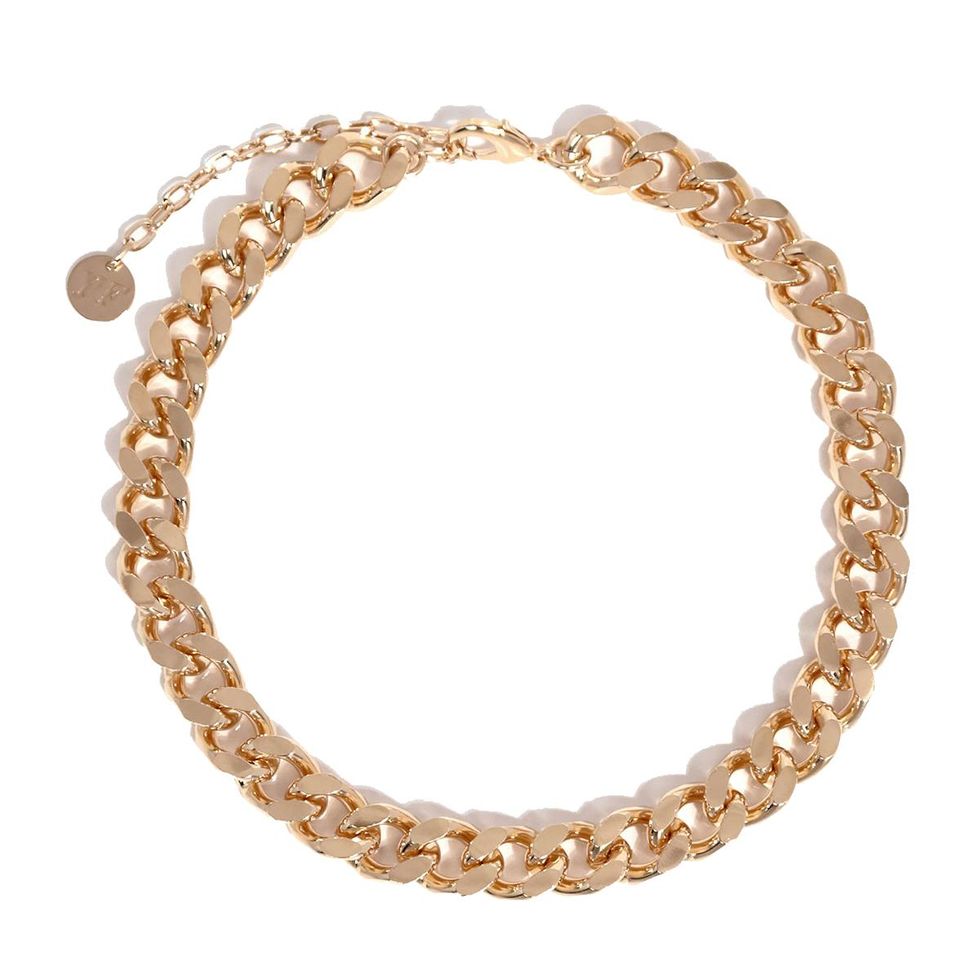 Varro Hoop Earrings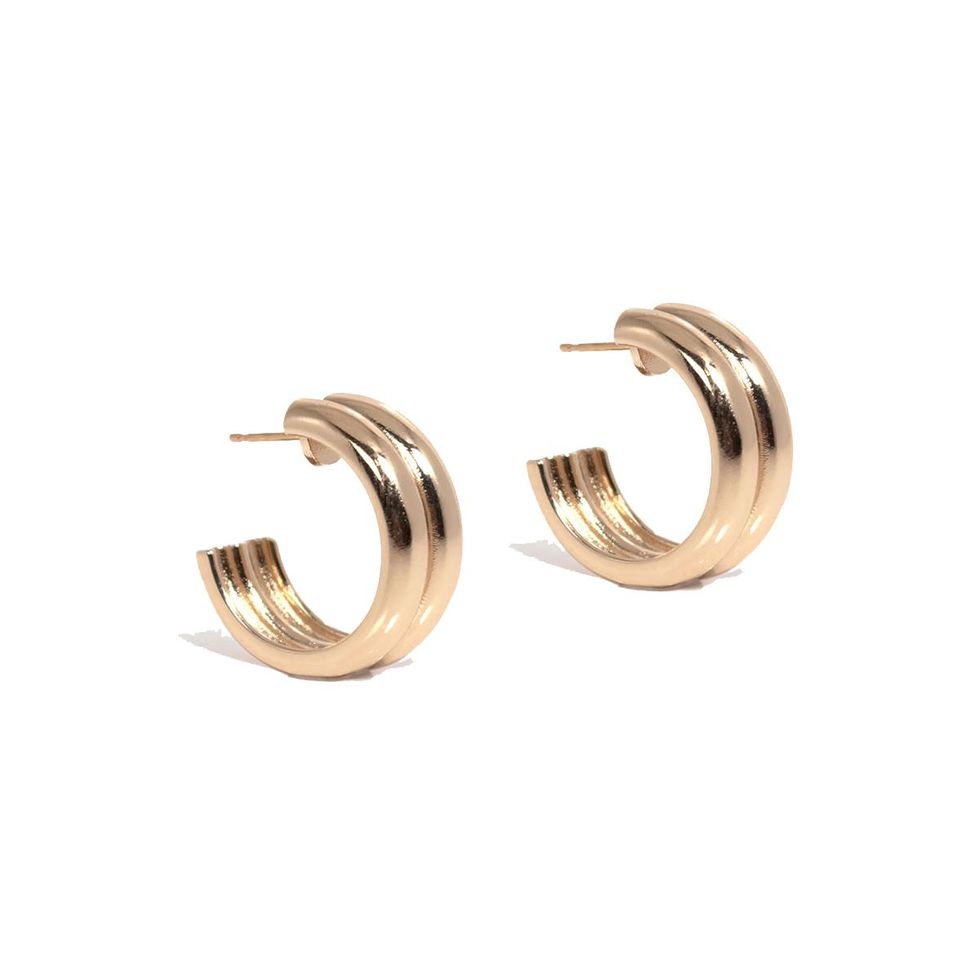 Square Chain Necklace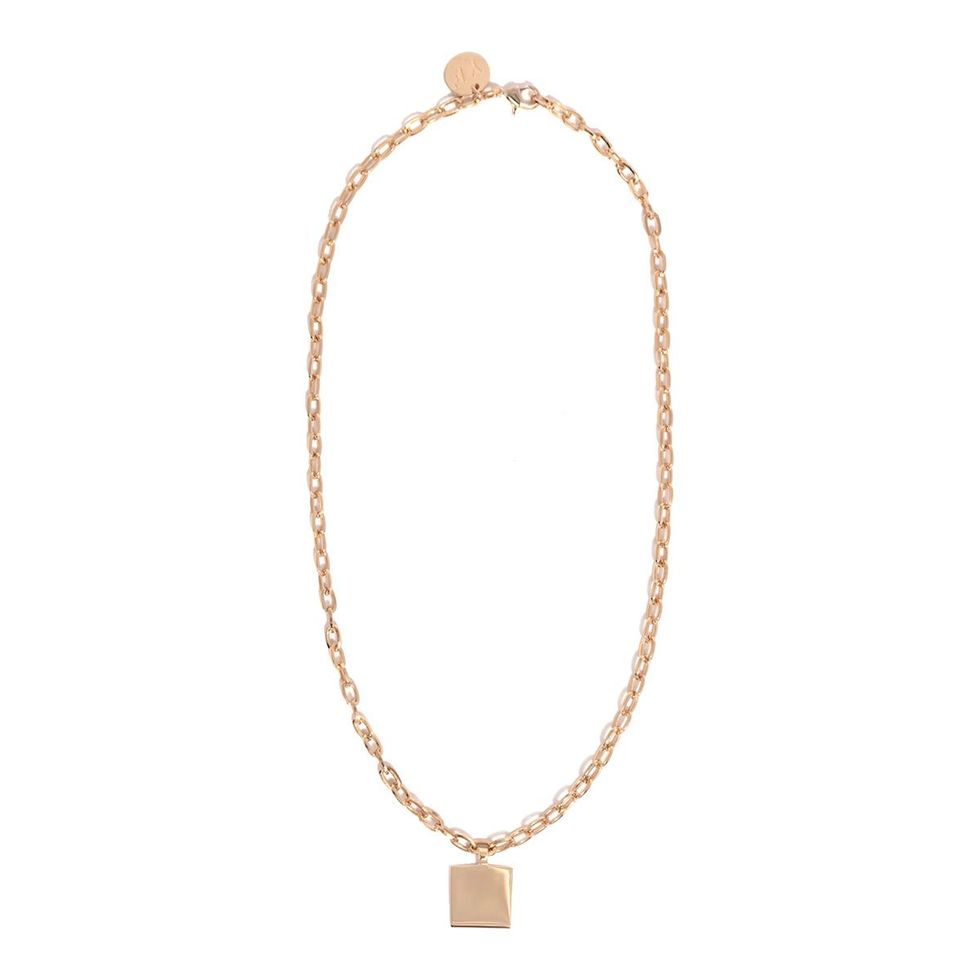 Bailey Hoop Earrings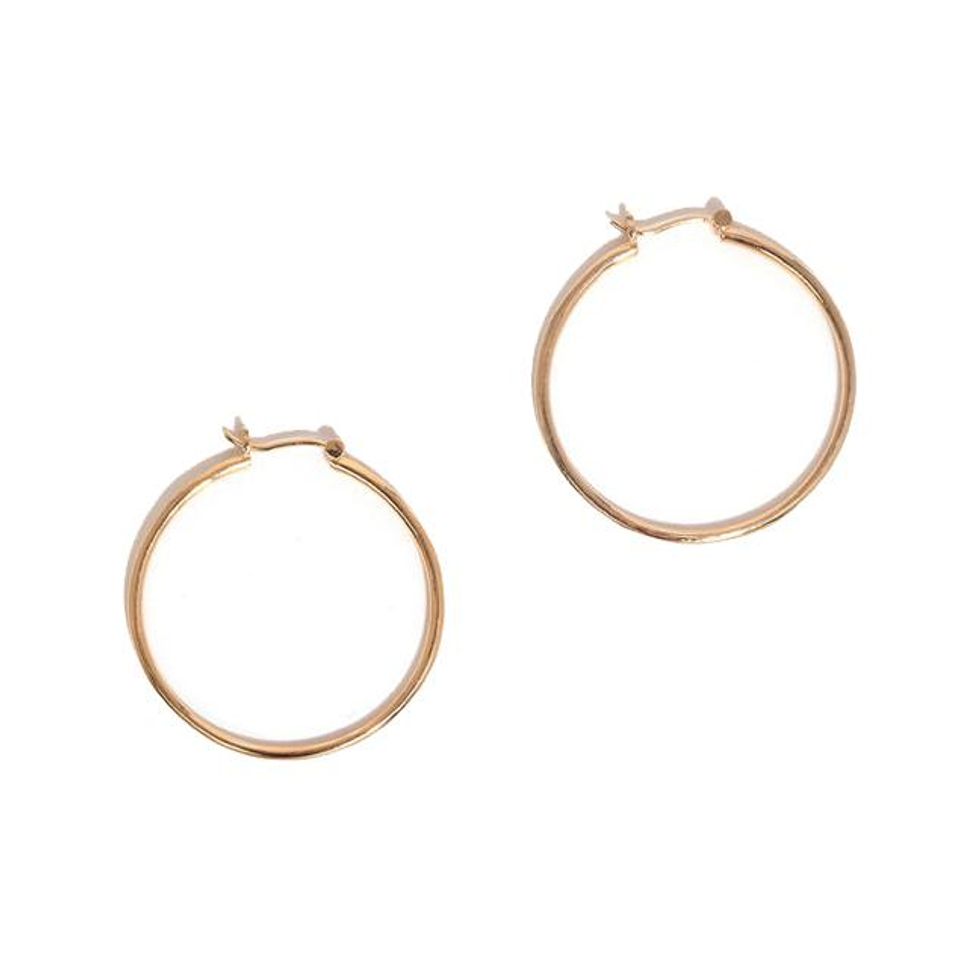 Glove Napa Sock Ankle Booties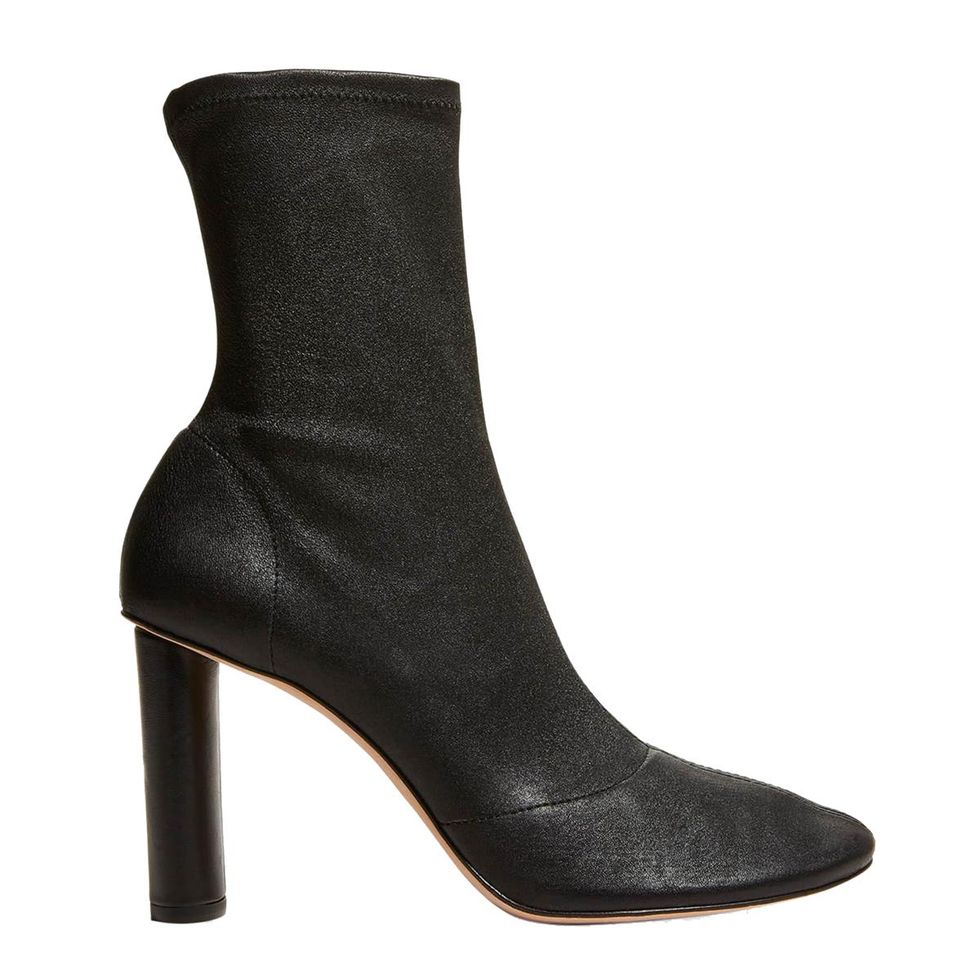 Mylove Fringe Sequin Buckle Shoulder Bag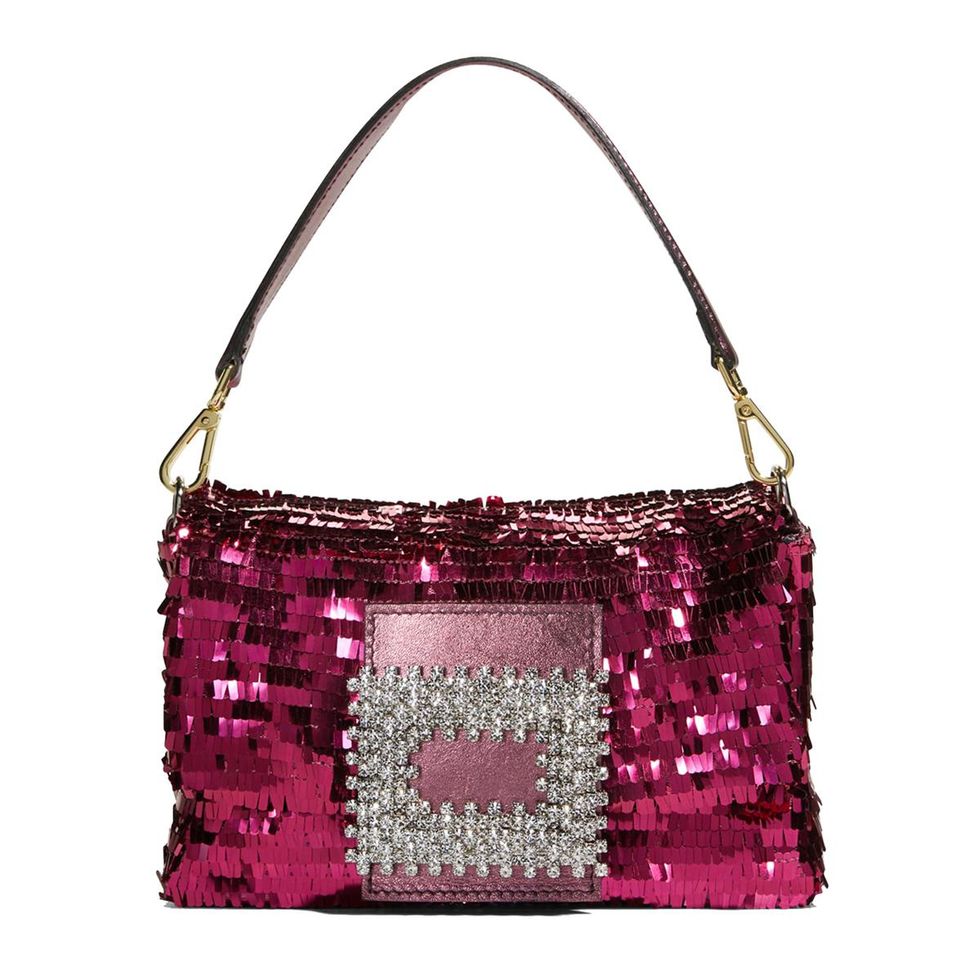 ​
Want more stories like this?
Coco Rocha's Fall Closet Makes a Strong Case for Overdressing
Inside the Telfar-Filled Closet of Vogue Editor Naomi Elizée
Bottega Reigns Supreme in This Celebrity Tailor's Closet
Search more articles here: Elaine Welteroth Is All About Easy Dressing, Comfortable Shoes, &
Read original article here: Elaine Welteroth Is All About Easy Dressing, Comfortable Shoes, &
---
Disclaimers and Denial of responsibility..!
---
Denial of responsibility!
TheTopMag.com is an automatic aggregator of all media around the world. In each content, the hyperlink to the primary source is specified. All trademarks belong to their rightful owners, all materials to their authors. If you are the owner of the content and do not want us to publish your materials, please contact us by
email – jamesonline999@gmail.com
. The content will be deleted within 72 hours.