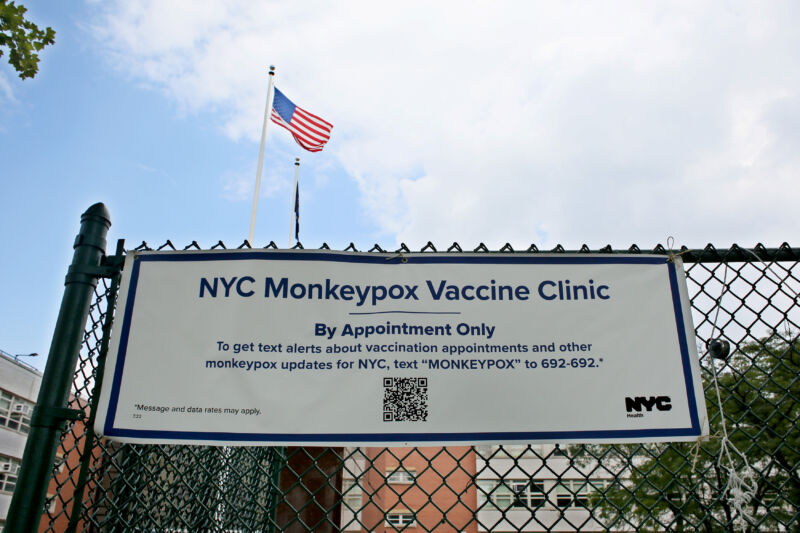 As global monkeypox cases continue to climb, health officials are investigating reports of several new deaths, which include the first batch of deaths reported from countries outside of where the virus is endemic in animals.
The global case count is now over 25,000, with more than 6,000 in the US. The global death toll is now at least 10. Previously, officials reported three deaths from Nigeria and two from the Central African Republic, both of which have historically reported monkeypox spillover cases. On Monday, Ghana, which has also historically had cases, reported its first death. At the same time, four new deaths have been reported in Spain (2), Brazil (1), and India (1). Officials at the World Health Organization are still waiting for more clinical information on the cases.
Initial media reports suggest that the death in Brazil was a 41-year-old man who had lymphoma and was immunocompromised and was therefore at higher risk of severe disease.
Read 9 remaining paragraphs | Comments