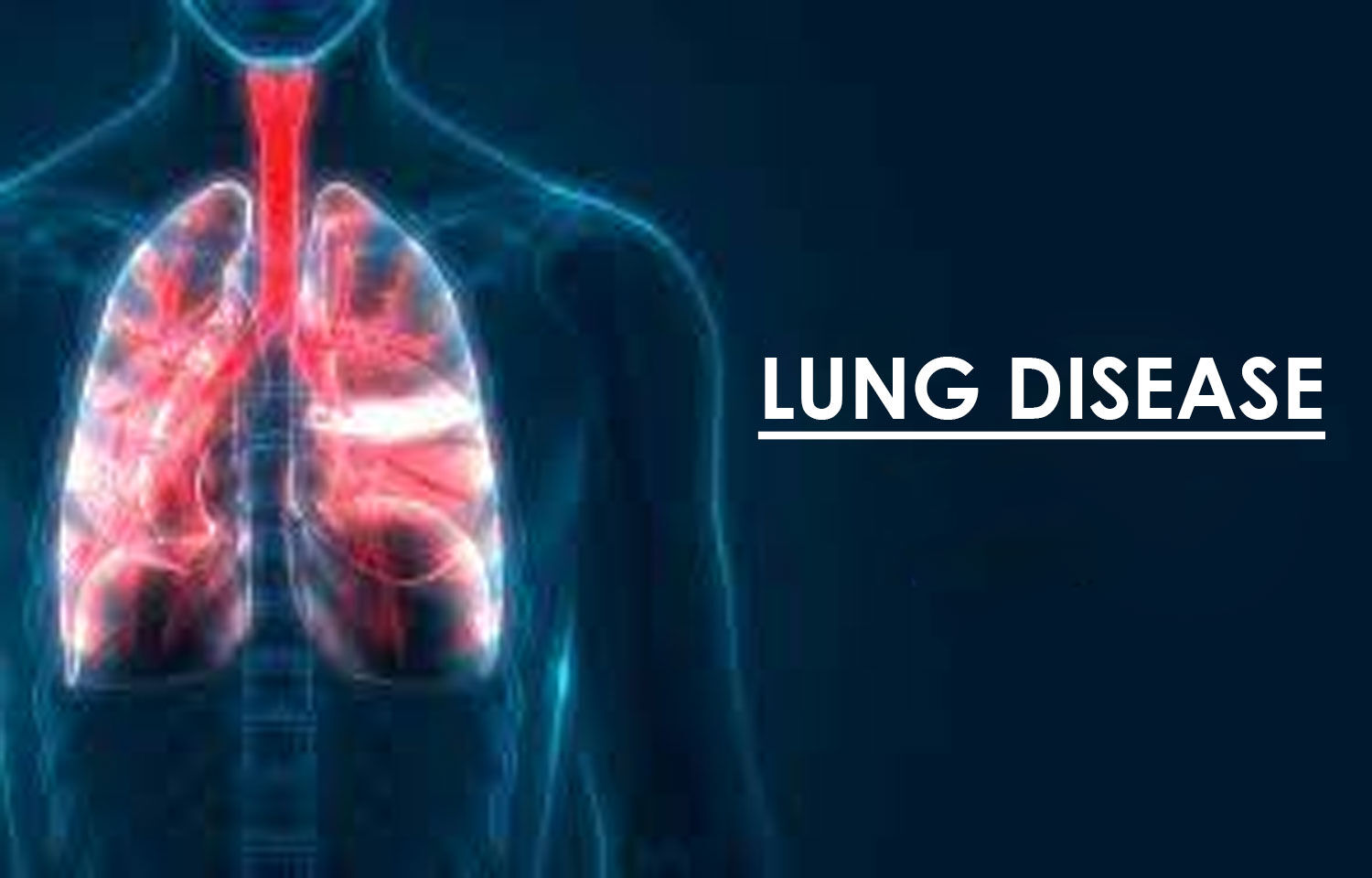 Delhi: A recent study has pointed that although timely identification and accurate diagnosis of fibrotic interstitial lung disease (ILD) poses several health challenges, it could potentially improve outcomes through early appropriate management. The study findings appear in Lancet Respiratory Medicine.
Interstitial lung disease due to specific fibrotic and inflammatory lung diseases including idiopathic pulmonary fibrosis, systemic sclerosis, and certain pneumoconioses is a major global health problem. Lung diseases reduce the quality of life of a person to a greater extent. A new study by Dr. Paolo Spagnolo MD and their team talk about challenges faced and benefits of early diagnosis of ILD.
The objective of the study was to evaluate the risks of patients suffering from interstitial lung diseases are more prone to progress to pulmonary fibrosis relating to poor quality of life discussed by Dr. paolo and the team.
Dr. Paolo and team discussed the challenges faced by both patients and physicians in making an early diagnosis of fibrotic ILD and was to explore strategies to facilitate early identification of patients with fibrotic ILD, both in the general population and among individuals at the highest risk of developing the disease. They also discussed controversies and key uncertainties about screening programs for fibrotic ILD. They discussed about:
1. Many occupational and environmental exposures are associated with increased risk of preclinical and overt fibrotic ILD however, the risk is highest among individuals with a family history of the disease.
2. Screening programmes for fibrotic ILD have the potential to detect early disease, but this approach is currently realistic only in selected populations at particularly high risk of developing the disease.
3. Early diagnosis of fibrotic ILD could lead to earlier treatment, but whether early treatment translates to improved outcomes is currently unknown and needs to be further explored.
4. Physicians state diagnostic delays are the most common problems faced with fibrotic ILD. A timely diagnosis of IPF or progressive fibrosing ILD reduces unnecessary investigations and could improve outcomes through early initiation of appropriate management and timely referral for lung transplantation.
5. However, because fibrotic ILD symptoms overlap with those of other more common respiratory conditions, the path to diagnosis is often long, with many patients misdiagnosed and given ineffective treatments.
Reason for late diagnosis?
The investigators said Fibrotic ILD is known to probably start within from its insidious onset and non-specific symptoms (eg, shortness of breath, cough, and fatigue), which overlap with those of more common pulmonary and non-pulmonary diseases or could be attributed to advancing age and deconditioning. Male sex, increased body mass index, and gastro-oesophageal reflux is known additional patient-related risk factors associated with diagnostic delay. Little knowledge of the disease is also known to be a major reason leading to misdiagnosis the most common misdiagnoses were asthma (13•5%), pneumonia (13•0%), and bronchitis (12•3%). They also stated "One additional reason for late diagnosis is the long waiting times for hospital or private practice pulmonologists. In the UK, for example, the wait for an appointment with a pulmonologist is 1–3 months at general hospitals and 2–5 months at specialist centers."
Solutions to diagnostic delay
Investigators stated the main role of the primary care physician in the early identification of fibrotic ILD was to not neglect persisting symptoms of cough or dyspnoea, which should be a prerequisite to lung auscultation, the performance of chest imaging, or referral to a specialist colleague must be considered. They mentioned about 2020 study that showed primary care physicians recorded velcro-like crackles bilateral end-inspiratory crepitations produced by the sudden opening of abnormally closed small airways and best heard over-dependent lung regions in only 3% of patients who were diagnosed with IPF in the following year. They stated early detection of IPF and other ILDs required a greater awareness of the disease and consideration of fibrotic ILD as a potential differential diagnosis in patients presenting with dyspnoea, cough, crackles on lung auscultation, or clubbed fingers. Diagnostic delay might not be avoided in many cases but could probably be shortened if the importance of an early diagnosis and classification by expert centers was better recognized.
Incidental IDL diagnosis
CT scans provide abundant data relevant to the primary clinical question, but they also often identify many other abnormalities of varying clinical significance. The number of CT scans done for lung cancer screening purposes and for many other medical conditions was a substantial number of CT scans which were per 1000 people that was 278•5 in the USA, 195•7 in France, 153•2 in Germany, 118•8 in Spain, 94•8 in the Netherlands, and 93•6 in Italy. There were evidence of previously undiagnosed ILD is often seen on cardiac CT scans for coronary calcium assessment, lung slices on abdominal CT, and CT angiograms in assessments for pulmonary emboli. These findings often described interstitial lung abnormalities, which are a set of incidental radiological abnormalities that include sub-pleural reticulation, ground glass, centrilobular nodules, traction bronchiectasis, honeycombing, and evidence of architectural distortion, in patients without a diagnosis of ILD. They mentioned The Fleischner Society proposed an algorithm for the follow-up of patients with interstitial lung abnormalities; however, this algorithm is predominantly based on expert opinion, as data in this area were scarce.
Screening of fibrotic ILD
The investigators also mentioned that asymptomatic individuals who are at high risk of developing ILD are often screened for it, although sufficient evidence to support the cost-benefit ratio of such screening is absent. They said routine physical examination should also be done to identify the presence of auscultatory crackles or clubbing, both of which can be early manifestations of disease, although the sensitivity of these is poor. Diagnostic ways were suggested such as high-resolution CT is highly sensitive and specific for ILD, but is associated with radiation exposure that limits its widespread repeated use as a screening test.
They concluded that though these limitations and uncertainties of existing methods indicated the importance of evaluating these screening tools and other possibilities in large prospective cohorts. Additional potential screening could include blood and exhaled breath biomarkers, which might hold greater promise than more conventional screening methods. Identification and treatment of ILD is very important.
For further information:
Paolo Spagnolo MD Christopher J Ryerson MD Rachel Putman MD Justin Oldham MD Margaret Salisbury MD Nicola Sverzellati MD Claudia Valenzuela MD Sabina Guler MD Steve Jones BSc Marlies Wijsenbeek MD and Vincent Cottin Prof. "Early diagnosis of fibrotic interstitial lung disease: challenges and opportunities" Lancet Respiratory Medicine.
Search more articles here: Study sheds light on challenges and opportunities of early diagnosis
Read original article here: Study sheds light on challenges and opportunities of early diagnosis
---
Disclaimers and Denial of responsibility..!
---
Denial of responsibility!
TheTopMag.com is an automatic aggregator of all media around the world. In each content, the hyperlink to the primary source is specified. All trademarks belong to their rightful owners, all materials to their authors. If you are the owner of the content and do not want us to publish your materials, please contact us by
email – jamesonline999@gmail.com
. The content will be deleted within 72 hours.